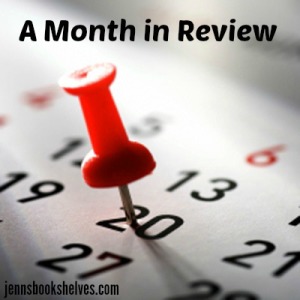 I know I say this every month, but where did February go!?  I'm not quite ready for Spring.  We haven't had a big snowfall yet and I desperately want one.  We've been taunted with spring/summer-like temps but c'mon! Give a girl some snow!  There's something about a snow day, an excuse to curl up in read.
My book slump is getting better; I am able to devote more time to quality reading as of late. I hope that only improves more in time.
Following are the titles I reviewed in February:
No issues in naming my favorite book read this month: Setting Free the Kites by Alex George.
How was your reading month?