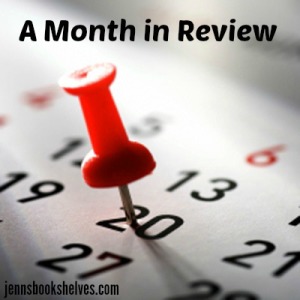 What a crazy month this has been! We were teased with summer-like weather, then snow, and now endless rain.  That said, it is kind of perfect reading weather, isn't it?
My life hasn't calmed down in the slightest, yet I'm finding more time to read somehow.  It's so crazy that I forgot this blog's birthday on March 8th!  It's 9 years old! My, how the time has flown by!
Following are the titles reviewed in March:
Pick of the month: I LOVED every single one of these titles, but one 🙂 They all (except that one!) win pick of the month for various reasons!
Posts of Interest:
How was your reading month? What were your favorite reads?