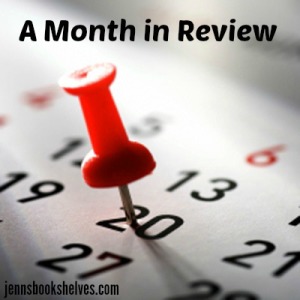 <Insert obligatory statement about how I cannot believe it's already May>.  It's true! Where has the time gone!?
I'm thrilled to say that I think I finally have my reading groove back.  I read some pretty outstanding books in April (FINALLY):
Favorite book of the month:
Impossible to choose just one, but the books read this month that moved me the most?  American War and The Hate U Give.
What about you? How was your reading month?