FALL! Yes, the title of this post does say Fall. I cannot wait. It's been unbearably hot here (triple digit heat index), zapping all of my energy!
August has an insane amount of books I'm excited about, so many of them publishing the first Tuesday of the month, which just happens to be the very first day of the month.
As always, I've included the publisher's summary and a brief note about why I'm particularly excited about that particular title. Following are the titles publishing the first week of August.
See What I Have Done by Sarah Schmidt (Aug. 1) 

Lizzie Borden took an ax
And gave her mother forty whacks
When she saw what she had done,
She gave her father forty-one.

Or did she?

In this riveting debut novel, See What I Have Done, Sarah Schmidt recasts one of the most fascinating murder cases of all time into an intimate story of a volatile household and a family devoid of love.

On the morning of August 4, 1892, Lizzie Borden calls out to her maid: Someone's killed Father. The brutal ax-murder of Andrew and Abby Borden in their home in Fall River, Massachusetts, leaves little evidence and many unanswered questions. While neighbors struggle to understand why anyone would want to harm the respected Bordens, those close to the family have a different tale to tell—of a father with an explosive temper; a spiteful stepmother; and two spinster sisters, with a bond even stronger than blood, desperate for their independence.

As the police search for clues, Emma comforts an increasingly distraught Lizzie whose memories of that morning flash in scattered fragments. Had she been in the barn or the pear arbor to escape the stifling heat of the house? When did she last speak to her stepmother? Were they really gone and would everything be better now? Shifting among the perspectives of the unreliable Lizzie, her older sister Emma, the housemaid Bridget, and the enigmatic stranger Benjamin, the events of that fateful day are slowly revealed through a high-wire feat of storytelling.

This just happens to be my most anticipated book of August! I had an unhealthy addiction to the Borden case as a teen. I've read nearly everything on the topic I can get my hands on, so of course I NEED this one as well.  The anticipation is killing me!
The Clockwork Dynasty by Daniel H. Wilson (Aug. 1)

Present day: When a young anthropologist specializing in ancient technology uncovers a terrible secret concealed in the workings of a three-hundred-year-old mechanical doll, she is thrown into a hidden world that lurks just under the surface of our own. With her career and her life at stake, June Stefanov will ally with a remarkable traveler who exposes her to a reality she never imagined, as they embark on an around-the-world adventure and discover breathtaking secrets of the past…

Russia, 1725: In the depths of the Kremlin, the tsar's loyal mechanician brings to life two astonishingly humanlike mechanical beings. Peter and Elena are a brother and sister fallen out of time, possessed with uncanny power, and destined to serve great empires. Struggling to blend into pre-Victorian society, they are pulled into a legendary war that has raged for centuries.

The Clockwork Dynasty seamlessly interweaves past and present, exploring a race of beings designed to live by ironclad principles, yet constantly searching for meaning. As June plunges deeper into their world, her choices will ultimately determine their survival or extermination. Richly-imagined and heart-pounding, Daniel H. Wilson's novel expertly draws on his robotics and science background, combining exquisitely drawn characters with visionary technology—and riveting action.

I first discovered Wilson's work upon reading Robopocalypse nearly six years ago and I became an instant fan.  This title sounds phenomenal, quite unique!
Shadow of Lions  by Christopher Swann (Aug. 1): 

In the middle of his senior year at the Blackburne School in Virginia, Matthias Glass's roommate and best friend Fritz Davenport runs off into the woods after the two boys have an argument–and vanishes without a trace. Ever since, Matthias has felt responsible, thinking that their fight, about a betrayal of the school's honor code, led to Fritz's disappearance.

A decade later, after an early triumph with his first novel, followed by too much partying and too little work, Matthias realizes he has stalled out and become a failure as a writer, a boyfriend, a man. So when he is offered a job at Blackburne as an English teacher, he sees it as a chance to put his life back together. But once on campus, Matthias gets swiftly drawn into the past and is driven to find out what happened to Fritz. Along the way he must reckon with Fritz's complicated and powerful Washington, D.C., family and the shocking death of a student–and begin to understand his own place in the privileged world of Blackburne.

In the spirit of film noir, Shadow of the Lions takes plenty of dark, surprising twists–it's a thriller, but also a moving debut that is as much about the mystery as it is about the redemption of a broken friendship and a lost soul.

I think the summary alone shows why I'm intrigued by this one.  Twisty thrillers always pique my interest.  That it's set locally just adds to the intrigue. 
The Cottingley Secrety by Hazel Graynor (Aug. 1):

1917… It was inexplicable, impossible, but it had to be true—didn't it? When two young cousins, Frances Griffiths and Elsie Wright from Cottingley, England, claim to have photographed fairies at the bottom of the garden, their parents are astonished. But when one of the great novelists of the time, Sir Arthur Conan Doyle, becomes convinced of the photographs' authenticity, the girls become a national sensation, their discovery offering hope to those longing for something to believe in amid a world ravaged by war. Frances and Elsie will hide their secret for many decades. But Frances longs for the truth to be told.

One hundred years later… When Olivia Kavanagh finds an old manuscript in her late grandfather's bookshop she becomes fascinated by the story it tells of two young girls who mystified the world. But it is the discovery of an old photograph that leads her to realize how the fairy girls' lives intertwine with hers, connecting past to present, and blurring her understanding of what is real and what is imagined. As she begins to understand why a nation once believed in fairies, can Olivia find a way to believe in herself?

I was thrilled beyond belief to see Gaynor was publishing a new book! I'm quite the fan of her historical fiction, and the supernatural or mystical feel to this latest one has me intrigued!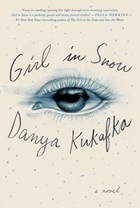 Girl in Snow  by Danya Kukafka (Aug. 1):

WHO ARE YOU WHEN NO ONE IS WATCHING?

When a beloved high schooler named Lucinda Hayes is found murdered, no one in her sleepy Colorado suburb is untouched—not the boy who loved her too much; not the girl who wanted her perfect life; not the officer assigned to investigate her murder. In the aftermath of the tragedy, these three indelible characters—Cameron, Jade, and Russ—must each confront their darkest secrets in an effort to find solace, the truth, or both. In crystalline prose, Danya Kukafka offers a brilliant exploration of identity and of the razor-sharp line between love and obsession, between watching and seeing, between truth and memory.

Compulsively readable and powerfully moving, Girl in Snow offers an unforgettable reading experience and introduces a singular new talent in Danya Kukafka.

What draws me to this one is the format: viewing the aftermath of a brutal murder through the eyes of three distinct characters. Also, that cover! It's quite breathtaking!

Are You Sleeping  by Kathleen Barber (Aug. 1): 

The only thing more dangerous than a lie…is the truth.

Josie Buhrman has spent the last ten years trying to escape her family's reputation and with good reason. After her father's murder thirteen years prior, her mother ran away to join a cult and her twin sister Lanie, once Josie's closest friend and confidant, betrayed her in an unimaginable way. Now, Josie has finally put down roots in New York, settling into domestic life with her partner Caleb, and that's where she intends to stay.

The only problem is that she has lied to Caleb about every detail of her past—starting with her last name.

When investigative reporter Poppy Parnell sets off a media firestorm with a mega-hit podcast that reopens the long-closed case of Josie's father's murder, Josie's world begins to unravel. Meanwhile, the unexpected death of Josie's long-absent mother forces her to return to her Midwestern hometown where she must confront the demons from her past—and the lies on which she has staked her future.

This book has been compared to Ruth Ware's In a Dark, Dark Wood and Serial so that alone pretty much sold me. Reading more into it, the family lies, confronting the past, etc. has sold me even more!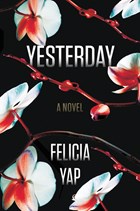 Yesterday by Felicia Yap (Aug. 1):

How do you solve a murder when you can only remember yesterday?

 

Imagine a world in which classes are divided not by wealth or religion but by how much each group can remember. Monos, the majority, have only one day's worth of memory; elite Duos have two. In this stratified society, where Monos are excluded from holding high office and demanding jobs, Claire and Mark are a rare mixed marriage. Clare is a conscientious Mono housewife, Mark a novelist-turned-politician Duo on the rise. They are a shining example of a new vision of tolerance and equality-until…

A beautiful woman is found dead, her body dumped in England's River Cam. The woman is Mark's mistress, and he is the prime suspect in her murder. The detective investigating the case has secrets of his own. So did the victim. And when both the investigator's and the suspect's memories are constantly erased–how can anyone learn the truth?

Told from four different perspectives, that of Mark, Claire, the detective on the case, and the victim–Felicia Yap's staggeringly inventive debut leads us on a race against an ever-resetting clock to find the killer. With the science-fiction world-building of Philip K. Dick and the twisted ingenuity of Memento, Yesterday is a thriller you'll never forget.

Talk about a unique premise!  I read about this months ago, I'm thrilled the publication date is just around the corner!
Lee Cuddy is seventeen years old and on the run, alone on the streets of Philadelphia.

After taking the fall for a rich friend, Lee reluctantly accepts refuge in the Crystal Castle—a cooperative of homeless kids squatting in an austere, derelict building. But homeless kids are disappearing from the streets in suspicious numbers, and Lee quickly discovers that the secret society's charitable façade is too good to be true. She finds an unexpected ally in Tomi, a young artist and hacker whose knowledge of the Internet's black market is rivaled only by his ability to break into and out of buildings. From abandoned aquariums to highly patrolled museums to the homes of vacationing Philadelphians, Tomi and Lee can always chart a way to the next, perfect hide-out.

But the harder Lee tries to escape into the unmapped corners of the city, the closer she unwittingly gets to uncovering the disturbing agenda of the very men who pull the strings of the secret society she's hoped to elude, a group of fanatics obsessed with the secrets encoded in the work of early-twentieth-century artist Marcel Duchamp. What these men want is more twisted than anything Lee could've imagined, and they believe Lee holds the key to it all.

This was a recent add to my most anticipated list. It is likened to the work of Ernest Cline, a favorite author of mine. 
There you have it! The first portion of my most anticipated books of August!  Did any capture your attention?