Total books reviewed: 10
Picks of the month: 
My audiobook pick of the month is easy: Extinction Machine by Jonathan Maberry. My pick for print book was a bit more challenging. I picked the book that continues to resound within me, a book I have recommended countless times this month: The Enchanted Life of Adam Hope.
Special Events
Last weekend I participated in Dewey's 24 Hour Read-a-thon and had a blast!
Current Giveaways
Stolen by Daniel Palmer (giveaway ends Friday, May 10)
Upcoming Events!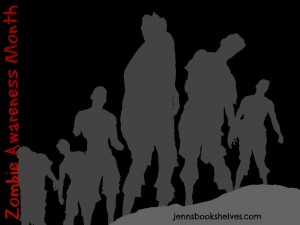 May is Zombie Awareness Month (for reals!). Each Sunday, I will be featuring a zombie title I have particularly enjoyed. Stay tuned!
How was your reading month? What were your favorite books?