Brrr! The week has come and gone, Mother Nature leaving us with brisk Fall weather. I shouldn't complain; it feels nice to have the windows open with a cool breeze blowing coming in!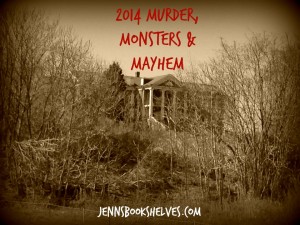 This is the perfect weather for the first week of Murder, Monsters & Mayhem.   There's nothing like curling up with with a scary book on a dark Fall evening!
Following are the first few posts of Murder, Monsters & Mayhem! Remember, if you posted a horror or thriller review recently (it doesn't have to have been in the last week!) link it up here!  I love seeing all the dark and twisty books everyone is reading!