Fall is here! experiencing some pretty hot & humid weather, the past few days we've been gifted with cool, breezy weather. I kind of love it!
I love Fall for many reasons: changing color of leaves, cooler weather, wearing scarves and sweaters.  One of my favorite things, however, is the start of fall television series. The return of my favorite series, the start of new. I'm giddy with anticipation.  What are your favorite fall series?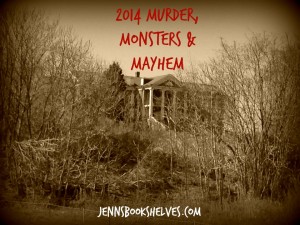 Topping my favorite thing about Fall, however, is Halloween.  The one time of year I can celebrate all thing spooktacular!  I will once again be hosting Murder, Monsters, & Mayhem.  I encourage you to sign up as well!
What are your favorite things about Fall?
In case you missed it, here's what took place on the blog recently: