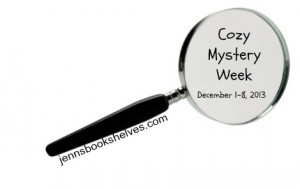 Mass Market Paperback: 272 pages
Publisher: Signet (October 1, 2002)
ISBN-10: 0451207246
Source: Personal copy
When Nora Blackbird's parents flee the country, evading tax-collectors, they leave Nora and her sisters with mounds of debt. Their property is divided among the three Blackbird sisters: Emma is gifted the art collection, Libby the furniture collection and Nora, the family land and property that has been in the family for generations. Unfortunately, with this property comes a two million dollar tax bill. Nora is forced to find a job. As a former socialite, this is a completely foreign concept to Nora. Reluctantly, she accepts a job as a columnist for the society page after a family friend takes pity on her.
Still desperate to find funds to pay off the tax debt, Nora sells a portion of the family land only to find it has been converted to a monster truck dealership. Her sisters are shocked when they learn of the property sale, forgetting that they property they were handed down by their parents didn't have any debt attached to it.
Things can't possibly get any worse (you know they do anytime you hear/read that statement). Yet when Nora attends a party that evening, she discovers the body of Rory Penderghast, the family friend that gave Nora her job. Nora is obviously devastated and, when her curiosity gets the best of her, begins her own little investigation into Rory's death.
How to Murder a Millionaire is an incredibly witty cozy mystery. The dialogue between the Blackbird sisters is downright hilarious. At first, i thought I would be turned off by Nora's attitude as a former snobby socialite but found that she did have a genuine interest in finding the culprit behind her dear friend's death.
This series is lighthearted, perfect for someone wanting to curl up with a light and easy read.  I guarantee these books will become an "old favorite," books you pick up, knowing you are going to have a tremendously rewarding reading experience.  Highly recommended!