Paperback: 392 pages
Publisher: Skyhorse Publishing (October 1, 2012)
ISBN-10: 1616088850
Source: Personal copy
When the dead begin to rise, the most unlikely of coalitions form between a pastor from Chicago's rough South Side, a young reporter, and a female musician. As if an attack from the walking dead wasn't enough, the trio uncover a conspiracy by a group of dirty alderman to overthrow the city, using the chaos created by the attack to do so without notice. It is this trio and their unique knowledge of the city that can attempt to save the city they love from this corruption while simultaneously escaping attacks from the walking dead.
Setting is an incredibly important aspect of this story. The author's love of Chicago is clearly evident in his portrayal of this fine city, showcasing it in a way that truly adds to the development of this novel. It isn't just a zombie novel, but an author's love story about his favorite city. Having grown up just outside Chicago, I found myself appreciating this novel on a completely different level than I expected. Quite possibly one of my favorite parts of the novel is when a notable figure in Chicago's mob history makes an appearance, rising from the dead for a brain-noshing experience of his own.
A little lighter in tone than Kenemore's previous title, Zombie, Ohio, this title takes place around the same time. For unknown reasons, the dead begin rising from the ground. In the case of the zombies in Chicago they begin walking in from the lake, victims of the mob having been swimming with the fishes for decades. The gore and vulgar language are a little more intense in this novel, quite suitable for the setting, however.
The characters Kenemore created are wholly unique in and of themselves, each able to give a completely different viewpoint.  Forcing them to work together to survive, the way they relate to one another adds a bit of levity and a comical spin on an otherwise dark and desperate story line.
Once again, Kenemore has created a zombie novel that is a step above the rest, a novel that isn't simply only about a band of the living rising up against the dead.  He just  happens to use it as a background to write about a city he loves, political corruption and all.
If you are looking for a zombie novel with a taste of political corruption, this is the novel for you. Highly recommended.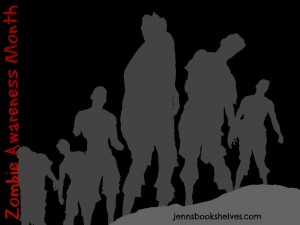 Tags:
Chicago
,
Horror
,
political corruption
,
Review
,
zombies