As we speak, I'm packing up to head to New York City to attend Book Expo America, the biggest publishing/bookish event in the country. While I do have a list of books I'd have my hands on, there is one book I'm dying to get my hands on:
If you are going to be at BEA and see me aimlessly walking up and down the aisles, don't be afraid to say hello! Also, if you do want to meet up, I will be checking email messages periodically. Feel free to shoot me an email (jennsbookshelf@gmail.com) or tweet me (@jennbookshelves). Here's a picture to help you spot me: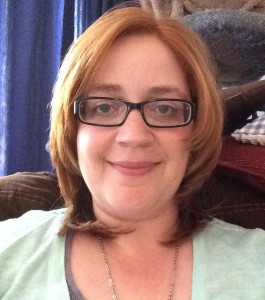 Since I will be in NY through Friday, I opted not to run any new content on the blog this week. Instead, I  would like to focus on some of my favorite posts from the last few months.  These posts will hopefully give new readers an idea of the types of books I generally review, as well as tide over existing readers until I  return rested and invigorated next week!  Enjoy!
As you'll see, I have quite the eclectic taste in books!
Enjoy the week, I'll be back with vigor and all sorts of bookish energy next week!