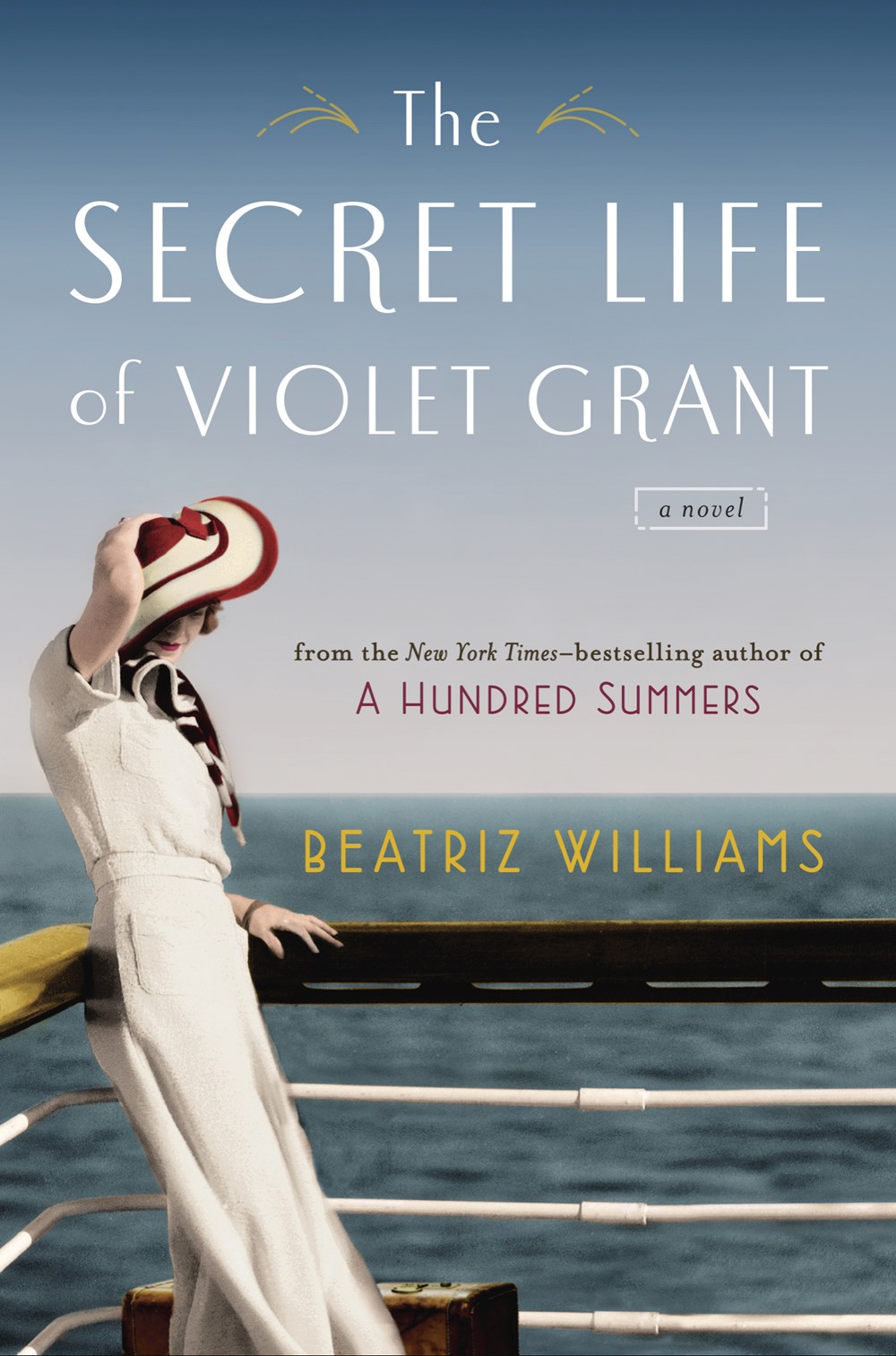 Hardcover: 448 pages
Publisher: Putnam Adult (May 27, 2014)
ISBN-10: 0399162178
Source: Publisher
Vivian Schuyler is a young, vivacious and determined young woman living in 1960s Manhattan. She's gone against what is expected of her as a budding socialite and has not only graduated from college but has obtained a job at Metropolitan magazine as a fact-checker.  Her life takes on a completely different spin when she receives a strange package from overseas: a trunk belonging to an aunt she never knew, a woman completely wiped from Vivian's family history.  She becomes obsessed with learning more about her aunt, Violet Schuyler Grant. She is able to obtain a small amount of information from her family: Violet disappeared decades ago, reportedly after killing her husband.
Fifty years ago, Violet wed Dr. Walter Grant when she was young, not because she was in love with him but because he could help her in her position as a physicist in pre-war Germany.  Her role in medicine is completely unheard of, never before has a woman held such a role.  Her marriage to Walter is a farce…unfortunately it takes Violet some time to discover this. While she thinks the marriage is one of benefit to her, in fact it is Walter whose career is saved by this union.  He's a womanizer, never hiding his conquests from the young Violet.  It isn't until Violet meets Lionel Richardson, a captain in the British Army, that she is able to see her husband for who he really is…and take action toward finding a better life for herself.
Alternating between Vivian and Violet's point of view, it's not hard to see a parallel path followed by these two young women, far ahead of society as related to the roles of women. Both had the self-assured attitude and strong conviction that allowed them to pave the path of so many other women who would follow.  It was as if Vivian were meant to discover this trunk, for it gives her the power and potential for a story that will propel her career.
Williams has once again successfully crafted a story that transports readers back to another time, another place, another way of living. I was immediately captivated by both women, I mean how could you not be? They exhibited a high level of confidence that initially may seem off-putting but ultimately seen as a unique and redeeming quality.
You can't have a Beatriz Williams novel without a steamy romance!  What I like about the romance in her novels is that they are classic love stories.  Love that transcends time and overcomes all obstacles. Readers of this blog know that I'm not a fan of romance novels, but it is impossible to resist something so genuine as the love stories and struggles as designed by Beatriz Williams.
As with her past books, The Secret Life of Violet Grant is destined to become one of the popular books of summer. It has a beauty and intensity that will captivate you from the beginning, and a intense storyline that will sustain you through the entire novel. Highly, highly recommended.
*Note: there are some graphic and violent scenes of a sexual nature.