Spring is finally here! I don't know about you, but there is nothing I like more than spending the weekend out on the patio, curled up with a great book.  May is a great month of books, so much so that I've broken up my list into three! Following is the first of this "trilogy" of sorts, books releasing in the first week of May!
I've included the publisher summary and a link to preorder (click on either the title or the book cover) if you are so inclined!
What Has Become of You by Jan Elizabeth Watson (May 1): What Has Become of You follows Vera Lundy, an aspiring crime writer and master of self-deprecation who, like many adults, has survived adolescence but hasn't entirely overcome it. When she agrees to fill in for a private school English teacher on maternity leave, teaching The Catcher in the Rye to privileged girls, Vera feels in over her head. The students are on edge, too, due to the recent murder of a local girl close to their age.
Enter Jensen Willard. At fifteen she's already a gifted writer but also self-destructive and eerily reminiscent of Vera's younger self. As the two outcasts forge a tentative bond, a sense of menace enfolds their small New England town. When another student, new to the country, is imperiled by her beliefs, Vera finds herself in the vortex of danger—and suspicion.
With the threat of a killer at large, the disappearance of her increasingly worrisome pupil, and her own professional reputation at stake, Vera must thread her way among what is right by the law, by her students, and by herself. In this poignant page-turner, populated with beguiling characters and sharp social insights, coming-of-age can happen no matter how old you are.
The Confabulist The Confabulist by Steven Galloway (May 1):  From the author of The Cellist of Sarajevo, an exciting new novel that uses the life and sudden death of Harry Houdini to weave a tale of magic, intrigue, and illusion.
What is real and what is an illusion? Can you trust your memory to provide an accurate record of what has happened in your life?
The Confabulist is a clever , entertaining, and suspenseful narrative that weaves together the rise and fall of world-famous Harry Houdini with the surprising story  of Martin Strauss, an unknown man whose fate seems forever tied to the magician's in a way that will ultimately  startle and amaze. It is at once a vivid portrait of an alluring, late-nineteenth/early-twentieth-century world; a front-row seat to a world-class magic show; and an unexpected love story. In the end, the book is a kind of magic trick in itself: there is much more to Martin than meets the eye.
Historically rich and ingeniously told, this is a novel about magic and memory, truth and illusion, and the ways that love, hope, grief, and imagination can—for better or for worse—alter what we perceive and believe.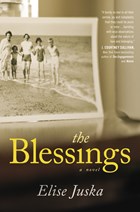 The Blessings by Elise Juska (May 6): In the tradition of J. Courtney Sullivan's Maine and Jennifer Close's Girls in White Dresses comes a wonderful novel about a tight-knit Irish Catholic clan over the course of twenty years.
When John Blessing dies and leaves behind two small children, the loss reverberates across his extended family for years to come. His young widow, Lauren, finds solace in her large clan of in-laws, while his brother's wife Kate pursues motherhood even at the expense of her marriage. John's teenage nephew Stephen finds himself involved in an act of petty theft that takes a surprising turn, and nephew Alex, a gifted student, travels to Spain and considers the world beyond his family's Northeast Philadelphia neighborhood. Through departures and arrivals, weddings and reunions, THE BLESSINGS reveals the interior worlds of the members of a close-knit Irish-Catholic family and the rituals that unite them.
Catching Air by Sarah Pekkanen (May 6): A chance to run a B&B in snowy, remote Vermont—it's an offer Kira Danner can't resist after six soul-crushing years of working as a lawyer in Florida. As Kira and her husband, Peter, step into a brand new life, she quells her fears about living with the B&B's co-owners: Peter's sexy, irresponsible brother Rand, and Rand's wife, Alyssa…who is essentially a stranger.
For her part, Alyssa sees taking over the B&B as the latest in a string of adventures. Plus, a quiet place might help her recover from the news that she can't bear children. But the idyllic town proves to be anything but serene: Within weeks, the sisters-in-law are scrambling to prepare for their first big booking—a winter wedding—and soon a shy, mysterious woman comes to work for them. Dawn Zukoski is hiding something; that much is clear. But what the sisters-in-law don't realize is that Dawn is also hiding from someone…
Relatable and dynamic, Catching Air delves deeply into the vital relationships that give shape to women's lives.
Zombie, Indiana by Scott Kenemore (May 6):In the third book of his Zombie series, Scott Kenemore brings the explosive horror thriller of an undead outbreak in the city of Indianapolis. Zombie, Indiana takes place during the same timeline as the outbreaks in his books Zombie, Ohio and Zombie, Illinois, and has the same punch as the previous two.
Zombie, Indiana explores the impact of an invading zombie horde on a trio of Hoosier protagonists . . . each of whom have some dark secrets to keep. When the governor's daughter mysteriously disappears on a field trip, IMPD Special Sergeant James Nolan, scholarship student Kesha Washington, and Governor Hank Burleson must all come together not only to find the governor's daughter, but also to undertake a quest to redeem the very soul of the state itself . . . all while under constant attack from the living dead.
With humorous, memorable characters, tense action sequences, and brutal zombie violence, Zombie, Indiana will put readers in mind of some of the most compelling works of popular fiction. At once a mystery, a thriller, and a horror novel, Kenemore strikes again with this rollicking tour through America's heartland that is nothing but a tour de force for zombie fiction fans!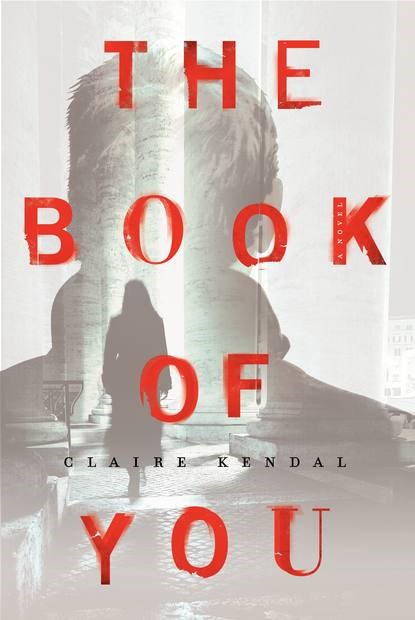 The Book of You by Claire Kendal (May 6): Most people dread the prospect of jury duty, but university administrator Clarissa wants nothing more than to be selected for a trial. Every day she serves means a day away from her colleague Rafe, an academic expert on the darker side of folk tales with whom Clarissa spent one drunken night. That encounter only serves to fuel his growing obsession with her, and he is not about to let her slip away.
The Book of You is a riveting portrait of a woman terrorized—emotionally and physically—by a man bent on possessing her. As a disturbingly violent crime unfolds in front of her in court, Clarissa finds herself experiencing an equally harrowing nightmare in real life. Realizing that she bears the burden of proof, she uncovers piece by piece the twisted, macabre fairytale Rafe has spun around them both, discovering that the ending he envisions for them is more awful than she could have ever imagined.
Masterfully constructed, filled with exquisite tension and a pervasive sense of menace, The Book of You explores the darkest corners of the human heart, where the lines between love and compulsion, fantasy and reality, can become dangerously blurred, and offers a moving portrait of a woman's will to survive. Claire Kendal's extraordinary debut will haunt readers long after it reaches its terrifying, breathtaking conclusion.
Stay tuned for the next two posts later this week!