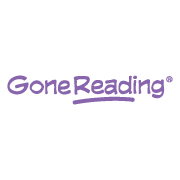 'Tis the season of gifts and giving. In the 5+ years I've been blogging, by heart has been warmed by the generosity and appreciation of my readers. As as special thank you I, with the help of GoneReading, have a special giveaway for one lucky reader of this blog. The winner will win a $25 gift certificate to GoneReading, allowing them to pick the gift of their choice. GoneReading is a web site and store devoted to readers with quite an inventory of products for bookish people, from book journals to book-themed clothing and home decor!
To enter, simply comment below answering the following question: Share your favorite bookish holiday tradition!  Do you & your family members read a certain book on Christmas Eve or over the holiday season? Does Santa always leave a special book in your stocking?  Be it a big tradition or small, we want to hear about it!
I will contact the winner by Friday, December 20th with his/her coupon code! Wishing you & yours the happiest of holiday seasons!