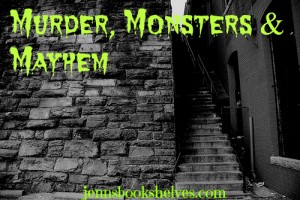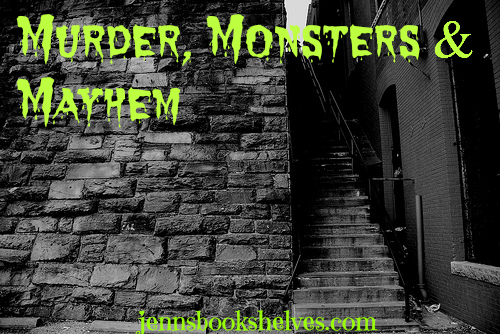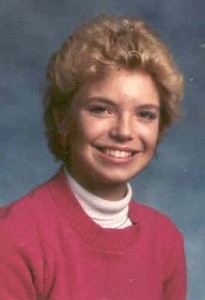 Welcome to yet another edition of The First Book to Terrify Me! Today's guest poster is Nicole Wolverton. Nicole  (pictured here at the age of 14 on a day when she was not horrified, except perhaps by her awesome 80s hair) is an adult and young writer of thrillers and horror fiction. The Millions calls her debut novel, The Trajectory of Dreams (March 2013, Bitingduck Press), a "wholly original and fearlessly dark novel." She is a member of the Horror Writers Association and the Society of Children's Book Writers and Illustrators, and she is represented by Michelle Witte of Mansion Street Literary Management. Visit her at www.nicolewolverton.com, or find her on Twitter or Facebook.
Some girls like to read romance novels. Me, I read Stephen King and Clive Barker growing up. I knew horror. I knew what it was to gaze into the Nietzschean abyss and know the abyss was gazing into me. Or, you know, so my fourteen-year-old self thought. I didn't know a damn thing. That is, until I read The Handmaid's Tale by Margaret Atwood. That was the year—1986—that I learned to truly be afraid.
I was like any other small town girl. I wanted to be let loose into the world, to go someplace bigger, be something more. At fourteen, I already had a sense of pride that, as a woman (or as much of a woman as you can be at that age), I could choose for myself—whether to have sex and with whom, whether to have kids or not, whether to get married or have the career of my choice or both. And whether it was the influence of the books I read or the pop culture I was exposed to or my mother's example as a single parent . . . well, that was my identity, and I couldn't imagine a world where I could be coerced to be something less because of my gender.
Margaret Atwood's The Handmaid's Tale was frightening in a far different way than the usual horror novels I devoured. I remember seeing the novel highlighted at my local library, and I checked it out on a whim. Every time I tried to put the book down, I had to pick it back up because I had to see the reversal of fortune for Offred that I knew would come. In some ways, the epilogue provides some hope . . . but not enough for me. Not then and not now. The rest of the book was too gruesome.
What makes it so frightening is that as time went by and political and religious culture wars grew bolder and louder, I could see the possibility of it actually happening. I don't want to turn Jenn's Bookshelves into a platform for my political or religious views, so I'll just say this: The Handmaid's Tale was the most frightening book I'd ever read when I was fourteen because it represented an oppression that was completely foreign to me. I'm forty-one now, and the novel is even more frightening . . . because I understand much more about the insidiousness of political and religious culture wars and how that impacts my rights as a woman.
Since I'm a young adult fiction writer, it seems only fair that I point out some great YA novels that give me a lot of hope that feminism and thoughtful discourse about reproductive choice is alive and well: Unwind by Neal Shusterman, Megan McCafferty's Bumped series, and Anna Carey's Eve trilogy. Murder, monsters, and mayhem don't have to involve paranormal figures and serial killers . . . because the real monsters are humans with what they believe to be good intentions. Stephen King and Clive Barker have nothing on Margaret Atwood.
 Thank you, Nicole! Come back next week for yet another edition of The First Book to Terrify Me!