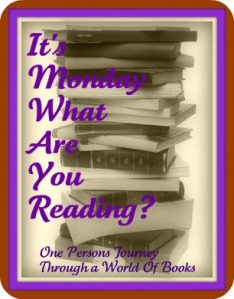 It's Monday! What Are You Reading This Week? This is a weekly event to list the books completed last week, the books currently being read, and the books to be finish this week. It is hosted by Sheila from One Person's Journey Through a World of  Books so stop by and join in!
Books Completed Last Week
The Good Woman by Jane Porter (review)
Plus, a stack of cozy mysteries I plan on showcasing next week for Cozy Mystery Week!
Currently Reading
V Wars: A Chronicle of Vampire Wars (audio)
The Dark Hour by Robin Burcell

Books to Complete This Week

The Stockholm Octavo by Karen Engelmann
The Dead Roam the Earth: True Stories of the Paranormal from Around the World by Alasdair Wickham

What are you reading this week?