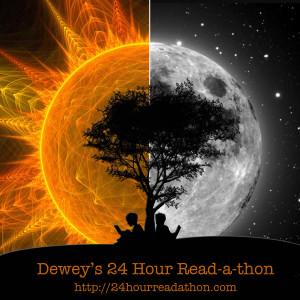 Happy Read-a-thon Day!  I can't wait!
This will serve as my update post for the read-a-thon.  Rather than inundate you with dozens of update posts, I'm going to limit it to just one.  Below I'll link my updates (which will be posted on Tumblr).
My updates will follow this format:
Currently Reading:
Books Finished:
Pages read since last update:
Running total of pages read:
Total time spent reading:
Snacks:
Updates
Kick-Off Post!
Update #1: Hour 2
Update 2: 2:00 PM
Update #3: 4:00 PM
Update 4: 10:30 PM
Good luck to all you readathoners!!