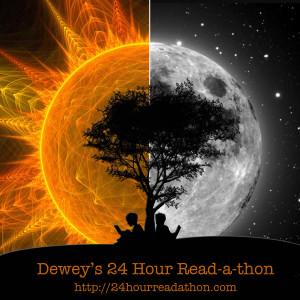 It's here, it's here! Dewey's 24-Hour read-a-thon!
This shall serve as my update post for the read-a-thon!  I'll be updating sporadically through the day with number of books read, pages read, etc!
I'm starting off the morning with a nice blueberry/strawberry muffin baked by my boys!  Stay tuned!  I'll be back in a few hours with an update!
Update #1: 2:30 PM
Update#2: 4:30 PM
Update#3: 6:55 PM
Update #4: 9:55 PM