I must say, I'm glad this summer is flying by. It is hot, humid, and miserable here.  I'm ready for the cool briskness of Fall!
I have quite a list of September titles I'm looking forward to! I've listed those publishing the first half of September below. As always, I've included the publisher's summary and a few words as to why I'm looking forward to that particular title.
The Risen by Ron Rash (Sept. 6):

While swimming in a secluded creek on a hot Sunday in 1969, sixteen-year-old Eugene and his older brother, Bill meet the entrancing Ligeia. A sexy, free-spirited redhead from Daytona Beach banished to their small North Carolina town until the fall, Ligeia will not only entrance the two brothers, but lure them into a struggle that reveals the hidden differences in their natures.

Drawn in by her raw sensuality and rebellious attitude, Eugene falls deeper under her spell. Ligeia introduces him to the thrills and pleasures of the counterculture movement, then in its headiest moment. But just as the movement's youthful optimism turns dark elsewhere in the country that summer, so does Eugene and Ligeia's brief romance. Eugene moves farther and farther away from his brother, the cautious and dutiful Bill, and when Ligeia vanishes as suddenly as she appeared, the growing rift between the two brothers becomes immutable.

Decades later, their relationship is still turbulent, and the once close brothers now lead completely different lives. Bill is a gifted and successful surgeon, a paragon of the community, while Eugene, the town reprobate, is a failed writer and determined alcoholic.

When a shocking reminder of the past unexpectedly surfaces, Eugene is plunged back into that fateful summer, and the girl he cannot forget. The deeper he delves into his memories, the closer he comes to finding the truth. But can Eugene's recollections be trusted? And will the truth set him free and offer salvation . . . or destroy his damaged life and everyone he loves?

Rash is a tremendously talented writer. He's one of the few that are on my "auto-buy" list, meaning I'll pretty much purchase anything he's written. If you haven't checked out his writing I really encourage you to do so!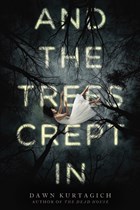 And the Trees Crept In by Dawn Kurtagich (Sept. 6):
When Silla and Nori arrive at their aunt's home, it's immediately clear that the "blood manor" is cursed. The creaking of the house and the stillness of the woods surrounding them would be enough of a sign, but there are secrets too–the questions that Silla can't ignore: Who is the beautiful boy that's appeared from the woods? Who is the man that her little sister sees, but no one else? And why does it seem that, ever since they arrived, the trees have been creeping closer?
Filled with just as many twists and turns as The Dead House, and with achingly beautiful, chilling language that delivers haunting scenes, AND THE TREES CREPT IN is the perfect follow-up novel for master horror writer Dawn Kurtagich.
I listened to the audio of The Dead House last year and LOVED it. I can't wait to read this one! You know me, I'm all about the spooky reads!
Pearl is in charge of: the sad, the good, the past.

Stasha must care for: the funny, the future, the bad.

It's 1944 when the twin sisters arrive at Auschwitz with their mother and grandfather. In their benighted new world, Pearl and Stasha Zagorski take refuge in their identical natures, comforting themselves with the private language and shared games of their childhood.

As part of the experimental population of twins known as Mengele's Zoo, the girls experience privileges and horrors unknown to others, and they find themselves changed, stripped of the personalities they once shared, their identities altered by the burdens of guilt and pain.

That winter, at a concert orchestrated by Mengele, Pearl disappears. Stasha grieves for her twin, but clings to the possibility that Pearl remains alive. When the camp is liberated by the Red Army, she and her companion Feliks–a boy bent on vengeance for his own lost twin–travel through Poland's devastation. Undeterred by injury, starvation, or the chaos around them, motivated by equal parts danger and hope, they encounter hostile villagers, Jewish resistance fighters, and fellow refugees, their quest enabled by the notion that Mengele may be captured and brought to justice within the ruins of the Warsaw Zoo. As the young survivors discover what has become of the world, they must try to imagine a future within it.

A superbly crafted story, told in a voice as exquisite as it is boundlessly original, MISCHLING defies every expectation, traversing one of the darkest moments in human history to show us the way toward ethereal beauty, moral reckoning, and soaring hope.

This was one of the "big" books of BEA.  What a story! It sounds like it has the makings of a movie!
The Perfect Girl by Gilly Macmillan (Sept. 9):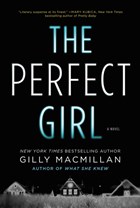 Zoe Maisey is a seventeen-year-old musical prodigy with a genius IQ. Three years ago, she was involved in a tragic incident that left three classmates dead. She served her time, and now her mother, Marie, is resolved to keep that devastating fact tucked far away from their new beginning, hiding the past even from her new husband and demanding Zoe do the same.
Tonight Zoe is giving a recital that Maria has been planning for months. It needs to be the performance of her life. But instead, by the end of the evening, Marie is dead.
In the aftermath, everyone—police, family, Zoe's former solicitor, and Zoe herself—tries to piece together what happened. But as Zoe knows all too well, the truth is rarely straightforward, and the closer we are to someone, the less we may see.
Unfolding over a span of twenty-four hours through three compelling narratives, The Perfect Girl is gripping, surprising, and emotionally complex—a richly layered look at loyalty, second chances, and the way secrets unravel us all.
So many people are raving about this author. I'm embarrassed to say I haven't read her books. This is going to change!
Every woman who has ever fantasized about driving past her exit on the highway instead of going home to make dinner, and every woman who has ever dreamed of boarding a train to a place where no one needs constant attention–meet Maribeth Klein. A harried working mother who's so busy taking care of her husband and twins, she doesn't even realize she's had a heart attack.

Surprised to discover that her recuperation seems to be an imposition on those who rely on her, Maribeth does the unthinkable: she packs a bag and leaves. But, as is often the case, once we get where we're going we see our lives from a different perspective. Far from the demands of family and career and with the help of liberating new friendships, Maribeth is able to own up to secrets she has been keeping from herself and those she loves.

With bighearted characters–husbands, wives, friends, and lovers–who stumble and trip, grow and forgive,Leave Me is about facing the fears we're all running from. Gayle Forman is a dazzling observer of human nature. She has written an irresistible novel that confronts the ambivalence of modern motherhood head on and asks, what happens when a grown woman runs away from home?

My teen son and I are huge fans of Forman's writing, so I'm thrilled to see she's releasing an adult novel.  The captivating premise itself is just icing on the cake!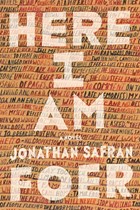 Here I Am by Jonathan Safran Foer (Sept. 6):
In the book of Genesis, when God calls out, "Abraham!" before ordering him to sacrifice his son Isaac, Abraham responds, "Here I am." Later, when Isaac calls out, "My father!" before asking him why there is no animal to slaughter, Abraham responds, "Here I am."
How do we fulfill our conflicting duties as father, husband, and son; wife and mother; child and adult? Jew and American? How can we claim our own identities when our lives are linked so closely to others'? These are the questions at the heart of Jonathan Safran Foer's first novel in eleven years–a work of extraordinary scope and heartbreaking intimacy.
Unfolding over four tumultuous weeks in present-day Washington, D.C., Here I Am is the story of a fracturing family in a moment of crisis. As Jacob and Julia Bloch and their three sons are forced to confront the distances between the lives they think they want and the lives they are living, a catastrophic earthquake sets in motion a quickly escalating conflict in the Middle East. At stake is the very meaning of home–and the fundamental question of how much aliveness one can bear.
Showcasing the same high-energy inventiveness, hilarious irreverence, and emotional urgency that readers loved in his earlier work, Here I Am is Foer's most searching, hard-hitting, and grandly entertaining novel yet. It not only confirms Foer's stature as a dazzling literary talent but reveals a novelist who has fully come into his own as one of our most important writers.
Another big book of BEA. As a mother myself, constantly conflicted in my roles, this one certainly hits close to home. 
With his breakout debut novel Rules of Civility, Amor Towles established himself as a master of absorbing, sophisticated fiction, bringing late 1930s Manhattan to life with splendid atmosphere and a flawless command of style. Readers and critics were enchanted; as NPR commented, "Towles writes with grace and verve about the mores and manners of a society on the cusp of radical change."

A Gentleman in Moscow immerses us in another elegantly drawn era with the story of Count Alexander Rostov. When, in 1922, he is deemed an unrepentant aristocrat by a Bolshevik tribunal, the Count is sentenced to house arrest in The Metropol, a grand hotel across the street from the Kremlin. Rostov, an indomitable man of erudition and wit, has never worked a day in his life, and must now live in an attic room while some of the most tumultuous decades in Russian history are unfolding outside the hotel's doors. Unexpectedly, his reduced circumstances provide him a doorway into a much larger world of emotional discovery.

Brimming with humor, a glittering cast of characters, and one beautifully rendered scene after another, this singular novel casts a spell as it relates the Count's endeavor to gain a deeper understanding of what it means to be a man of purpose.

Towles is one of those individuals who was born to write. His brilliantly beautiful writing style seems so effortless, so commanding. I cannot wait to immerse myself in this latest work.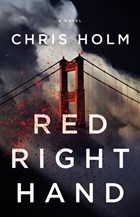 Red Right Hand by Chris Holm (Sept. 13): 
If the good guys can't save you, call a bad guy.
When viral video of an explosive terrorist attack on San Francisco's Golden Gate Bridge reveals that a Federal witness long thought dead is still alive, the organization he'd agreed to testify against will stop at nothing to put him in the ground.
FBI Special Agent Charlie Thompson is determined to protect him, but her hands are tied; the FBI's sole priority is catching the terrorists before they strike again. So Charlie calls the only person on the planet who can keep her witness safe: Michael Hendricks.
Once a covert operative for the US military, Hendricks makes his living hitting hitmen… or he did, until the very organization hunting Charlie's witness–the Council–caught wind and targeted the people he loves. Teaming up with a young but determined tech whiz, Cameron, on the condition she leave him alone after the case, Hendricks reluctantly takes the job.
Of course, finding a man desperate to stay hidden is challenging enough without deadly competition, let alone when the competition's shadowy corporate backer is tangled in the terrorist conspiracy playing out around them. And now Hendricks is determined to take the Council down, even if that means wading into the center of a terror plot whose perpetrators are not what they seem.
First of all…that cover! Stunning. Second, if you haven't read Holm's previous books, I don't think we can be friends.  He writes novels with brilliantly unique premises. He's a writer who truly enjoys and appreciates his craft, it's very evident in his writings and interactions on social media. I'm thrilled to see hitman Hendrick's back in action!
The Orphan Mother by Robert Hicks (Sept. 13):

In the years following the Civil War, Mariah Reddick, former slave to Carrie McGavock–the "Widow of the South"–has quietly built a new life for herself as a midwife to the women of Franklin, Tennessee. But when her ambitious, politically-minded grown son, Theopolis, is murdered, Mariah–no stranger to loss–finds her world once more breaking apart. How could this happen? Who wanted him dead?

Mariah's journey to uncover the truth leads her to unexpected people–including George Tole, a recent arrival to town, fleeing a difficult past of his own–and forces her to confront the truths of her own past. Brimming with the vivid prose and historical research that has won Robert Hicks recognition as a "master storyteller" (San Francisco Chronicle)

I was completely captivated with Hick's previous book,

 The Widow of the South, so I'm thrilled to see he's back with another historical fiction with a strong, female protagonist! His work is so well-researched, the history comes alive on the pages before you.
One Sunday afternoon in Southern California, Bert Cousins shows up at Franny Keating's christening party uninvited. Before evening falls, he has kissed Franny's mother, Beverly—thus setting in motion the dissolution of their marriages and the joining of two families.
Spanning five decades, Commonwealth explores how this chance encounter reverberates through the lives of the four parents and six children involved. Spending summers together in Virginia, the Keating and Cousins children forge a lasting bond that is based on a shared disillusionment with their parents and the strange and genuine affection that grows up between them.
When, in her twenties, Franny begins an affair with the legendary author Leon Posen and tells him about her family, the story of her siblings is no longer hers to control. Their childhood becomes the basis for his wildly successful book, ultimately forcing them to come to terms with their losses, their guilt, and the deeply loyal connection they feel for one another.
Told with equal measures of humor and heartbreak, Commonwealth is a meditation on inspiration, interpretation, and the ownership of stories. It is a brilliant and tender tale of the far-reaching ties of love and responsibility that bind us together.
Ann Patchett. I mean, really, that's all I have to say, right? Family sagas, I love them. I can't wait to see Patchett live at an event my fav indie is hosting!
In an unnamed country at the beginning of the last century, a child called Pavla is born to peasant parents. Her arrival, fervently anticipated and conceived in part by gypsy tonics and archaic prescriptions, stuns her parents and brings outrage and disgust from her community. Pavla has been born a dwarf, beautiful in face, but as the years pass, she grows no further than the edge of her crib. When her parents turn to the treatments of a local doctor and freak sideshow proprietor, his terrifying cure opens the floodgates persecution for Pavla. Little Nothing unfolds across a lifetime of unimaginable, magical transformation in and out of human form, as this outcast woman is hunted down and incarcerated for her desires, her body broken and her identity stripped away until her soul is strong enough to transcend all physical bounds. Woven throughout is the journey of Danilo, the young man entranced by Pavla, obsessed only with protecting her. Part allegory about the shifting nature of being, part subversive fairy tale of love in all its uncanny guises,Little Nothing spans the beginning of a new century, the disintegration of ancient superstitions and the adoption of industry and invention. With a cast of remarkable characters, a wholly shocking and original story, and extraordinary, page-turning prose, Silver delivers a novel of sheer electricity.

I just added this title to my most anticipated list. The protagonist has captured my heart already and I haven't even started to read this yet!
The award-winning author of The Last Town on Earth delivers a riveting and elegant police procedural set in 1948 Atlanta, exploring a murder, corrupt police, and strained race relations that feels ripped from today's headlines.
Responding to orders from on high, the Atlanta Police Department is forced to hire its first black officers, including war veterans Lucius Boggs and Tommy Smith. The newly minted policemen are met with deep hostility by their white peers; they aren't allowed to arrest white suspects, drive squad cars, or set foot in the police headquarters.
When a black woman who was last seen in a car driven by a white man turns up dead, Boggs and Smith suspect white cops are behind it. Their investigation sets them up against a brutal cop, Dunlow, who has long run the neighborhood as his own, and his partner, Rakestraw, a young progressive who may or may not be willing to make allies across color lines. Among shady moonshiners, duplicitous madams, crooked lawmen, and the constant restrictions of Jim Crow, Boggs and Smith will risk their new jobs, and their lives, while navigating a dangerous world—a world on the cusp of great change.
Set in the postwar, pre-civil rights South, and evoking the socially resonant and morally complex crime novels of Dennis Lehane and Walter Mosley, Darktown is a vivid, smart, intricately plotted crime saga that explores the timely issues of race, law enforcement, and the uneven scales of justice.
Now this is the BIG book of BEA that captivated my attention the most. So timely. 
There you have it! The first half of my most-anticipated books of September.  Stay tuned for more!