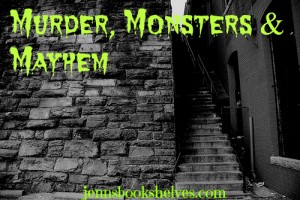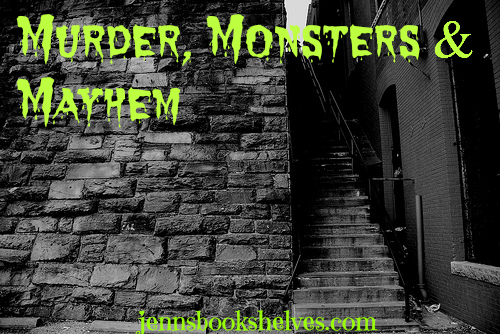 In today's edition of The First Book to Terrify Me, I am pleased to welcome Sarah Woodberry, who blogs over at WordHits!
The Book(s) That First terrified Me: A Clockwork Orange and Nineteen Eighty-Four
There are two books that first terrified me in a way that I hadn't known reading could do. Neither is a typical horror story, but both of these books gave me nightmares.
A Clockwork Orange by Anthony Burgess is the first graphic, gory book from which I simply could not turn away at the gruesome parts. Before that, I had rather perfected the art of skipping over violent passages just as one might hit fast-forward during a movie when, say, a clueless woman walks down a dark hallway calling out a tentative "anyone there?"
But Burgess mesmerized me with his syncopated, almost sing-song, writing style, and before I knew it, the teenage antihero Alex and his droogs were boot-stomping a shop-owner and his wife into a bloody pulp. Things only get worse and much more violent, but just like Alex when they have him strapped into a chair for the Ludovico Technique, I simply could not look away. Instead, I read every single, nausea-inducing word. Unlike the typical villain, Alex isn't really evil to the core. And that's what makes the book so chilling. Alex is a restless fifteen-year-old knocking people around for kicks. He has a thing for classical music (especially church hymns and Beethoven) which he hums as he fantasizes about violence. It freaked me out that Burgess's writing lulled me into sympathizing with and somewhat rooting for this awful character. The novel is a sort of twisted morality play in reverse. "Is a man who chooses to be bad perhaps in some way better than a man who has the good imposed upon him?" asks the prison chaplain. The book's original bleak ending was banned in the U.S. when it was first published. So make sure your edition ends with chapter seven, it leaves you wondering about people.
George Orwell's Nineteen Eighty-Four is another one that shook me up. This book kept me awake at nights because until to the very last lines (spoiler alert!), I expected it to have a redemptive ending. I was right there with Winston when his eyes caught O'Brien's, the flash of hidden understanding. I too felt a kinetic sympathy with O'Brien. I was all ready for the 'David trumps Goliath' plot thread which is hallmark of these dystopian evil-empire tales, like The Lord of The Rings, Watership Down, Star Wars, and most recently, The Hunger Games. But (nuclear spoiler alert), Orwell delivers the mother of all plot twists: the resistance movement only exists as a trap set by Big Brother and the Thought Police. "If you want to keep a secret, you must also hide it from yourself," Winston realizes. Still, I kept on hoping, believing, that the human spirit would triumph, if only in a small way. Orwell brutally stomps this out with torture, brainwashing, and betrayal in a novel that really made me think.
Maybe it's the defeatist nature of these stories that terrifies me. Images from both haunt me at that witching hour, when you've woken up at 3 AM and everything seems bleaker and scarier than it would by daylight. Ok, sometimes it's Freddy Krueger who haunts me. But, sometimes, I think of Alex or of Winston, and I think scary thoughts.
Thank you, Sarah! Please come back on Thursday for yet another edition of The First Book to Terrify Me!