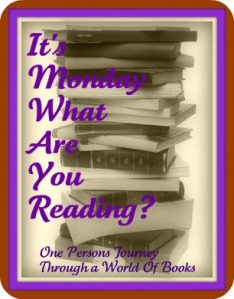 It's Monday! What Are You Reading This Week? This is a weekly event to list the books completed last week, the books currently being read, and the books to be finish this week. It is hosted by Sheila from One Person's Journey Through a World of  Books so stop by and join in!
Books Completed Last Week

Extinction Machine by Jonathan Maberry (audio) (review)
Someday, Someday, Maybe by Lauren Graham
Stolen by Daniel Palmer (review)
Zombie, Ohio: A Tale of the Undead by Scott Kenemore
Loki's Wolves by K. L. Armstrong & M.A. Marr
Star Wars: Death Troopers by Joe Schreiber
The 5th Wave by Rick Yancey

Currently Reading

A Constellation of Vital Phenomena by Anthony Marra
Odd Apocalypse by Dean Koontz (audio)
We've Got a Job: The 1963 Birmingham Children's March by Cynthia Levinson

Books to Complete This Week


Our Occulted History: Do the Global Elite Conceal Ancient Aliens? by Jim Marrs

What are you reading this week?