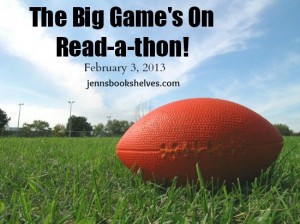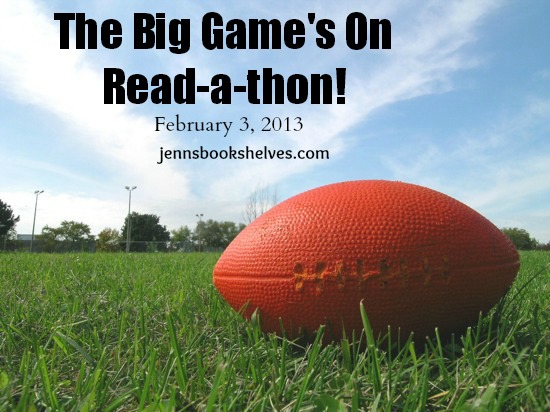 It's finally here, the kick-off for The Big Game's On Read-a-thon!  Although the official Superbowl kick-off isn't for several hours yet, I wanted to give everyone the opportunity to start reading if they choose! There's still time to sign-up if you haven't already!
Please enter the link to your kick-off post below.  Discuss the books you are planning to read, the food you are planning to snack on, etc.  Since this is a completely laid back, relaxed read-a-thon, feel free to do it any way you chose! No blog, no worries! Just share your plans in the comments below.
For example, following is the stack of books I plan to get through today. I also have a bunch of ebooks on my tablet:
As far as food goes, I'll start out with our traditional Sunday breakfast (cinnamon rolls) before moving on to the veggies & nuts I hope to snack on during the day. When game time rolls around, it's on to the game food: wings, spinach dip, mini tacos, mac & cheese balls, & more. I'm certain we have far too much food!
Ok, back to the guidelines!
If you are following/participating on Twitter, the official hashtag is #superbowlreadathon!  Cheer on those who are reading, join in with your own reading plans!
Be sure to check back periodically throughout the day for fun updates & a mini-challenge! Special prizes will also awarded to participants who earn MVP status! Stay tuned for more information!