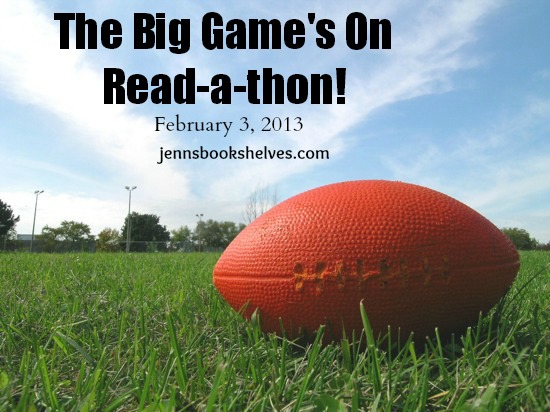 Before the big game begins tomorrow, I wanted to go over a few "rules", which aren't really rules per se but to go along with the whole football game theme I've got to stick to the terminology!
The read-a-thon officially runs all day tomorrow, February 3rd.  Sign up here!
You do not have to spend the entire day reading. Read an hour here or there, no pressure.
A kick-off post will go up tomorrow at 6 am.  Again, no pressure, just do your post whenever you feel like it.
A wrap-up post will go up first thing on Monday morning.
Mini-challenge posts will pop up periodically throughout the day.  Feel free to participate in as many as you like, but again, these are not mandatory.
Prizes will be awarded for participation in the mini-challenges.
Ok, I think that covers it!  Easy peasy, right? Check back tomorrow morning for the official kick-off post!