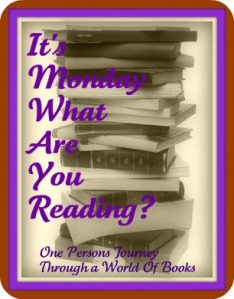 It's Monday! What Are You Reading This Week? This is a weekly event to list the books completed last week, the books currently being read, and the books to be finish this week. It is hosted by Sheila from One Person's Journey Through a World of  Books so stop by and join in!
Books Completed Last Week
Raylan by Elmore Leonard (review)
The Black List by Robin Burcell
Suspect by Robert Crais

Currently Reading
Daughters Who Walk This Path by Yejide Kilanko

Books to Complete This Week

Jujitsu Rabbi and the Godless Blonde by Rebecca Dana
News from Heaven by Jennifer Haigh
Revenge by Yoko Ogawa

What are you reading this week?