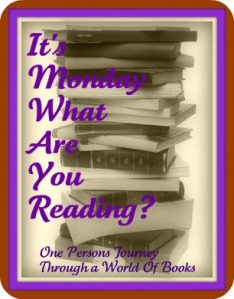 It's Monday! What Are You Reading This Week? This is a weekly event to list the books completed last week, the books currently being read, and the books to be finish this week. It is hosted by Sheila from One Person's Journey Through a World of  Books so stop by and join in!
Books Completed Last Week
Apparently reading is the only thing I can do without exerting too much effort, thanks to this lovely flu that has decided to take over my body. My dilemma is having enough brain power to write a review. Wish me luck…
The Lawyer's Lawyer by James Sheenan
Level 2 by Lenore Appelhans
The Passing Bells by Phillip Rock

Currently Reading
Raylan by Elmore Leonard

Books to Complete This Week

Villa Triste by Lucretia Grindle
The Black List by Robin Burcell

What are you reading this week?