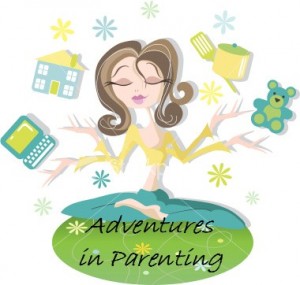 Today is the day I've been looking forward to since the beginning of summer break: the first day of school. That's not to say that I don't enjoy a break from helping the boys with homework and all of their extra-curricular activities, I do. That said, in my opinion things are easier, at least for me, when the boys have things to do in the evening to entertain themselves and occupy their time…other than to bother me or one another.
When school is in session, I never hear "Mom, I'm bored" or "I have nothing to do." Evenings are spent quietly curled up with a book (me) while the boys diligently (snicker, snicker) complete their homework. So, while reminiscing about my most memorable first day of school, I came up with the following top ten list:
Top Ten Reasons I Love the First Day of School!
1. Regaining a regular routine. Granted, our schedule is a busy one. In the summer, however, things pop up randomly and out of the blue. Our school season schedule is fairly regular. We know we have something to do every evening, who needs to do it, and when.
2. Back to School Supply Shopping! Hello, new pens, notebooks & post-its? Yes, please!
3. New Clothes Shopping! Yes, I'm one of those sick parents who actually likes taking her children clothes shopping. They both have their own individual personality and taste in clothes. And, despite the fact they are no longer babies or toddlers, I do like dressing them up in great outfits.
4. Reading Lists! Yep, I like these too. I especially like reading along with my boys.I'm especially excited about my oldest son's English class this year. They have to pick a book outside what is assigned & do some sort of report about it. This report can be a comic strip, a video, a book review…as long as they are writing about the book they read the format is limitless!
5. Book Orders! Do you see a theme here? They're back…I look forward to these all summer! I'll never get too old for Scholastic Book Orders!
6. First Day of School Pictures! One of my favorite traditions; we take a picture of the boys on the first day of school, typically in front of their school. This year, I took one of the boys together just outside our house:
L-R: Justin (second grade) & John (seventh grade)
7. Enthusiasm! I'm lucky in that both of my boys were thrilled to go back to school. I love seeing the happiness in their eyes when they see their friends for the first time since school ended, the joy in walking around the school and meeting new teachers.
8.Witnessing Learning in Action! That moment when my boys discover something new, learn a new and exciting fact. The wonder and amazement in their eyes is breathtaking. Pure bliss.
9. Reliving my own school years.I'm not going to lie and state I had the best school years. I had some great ones as well as some not so great ones. Sharing these experiences with my children, however, make me more "human" to them…and they see me as a person, just not their Mom. I can sympathize with many of the things they are going through and we use these teachable moments as time to talk, one-on-one, further nurturing our relationship.
10. Watching my boys grow. Reflecting back on previous first day of school pictures, looking at school photos and the artwork they've produced over the years, I see my boys growing leaps and bounds before my very eyes. It is moments like this that I say to myself, and to my husband: We did it. We really did it. We ARE excellent parents.
So, what are some of your favorite back to school/first day of school memories or traditions?