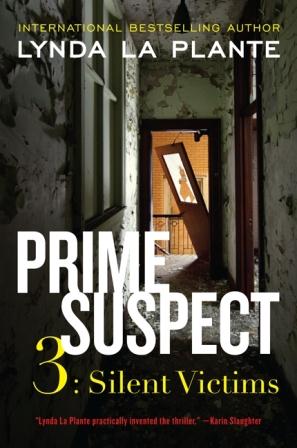 Paperback: 320 pages
Publisher: Harper Paperbacks; Reprint edition (January 17, 2012)
ISBN-10: 006213441
Source: Publisher
Chief Detective Inspector Jane Tennison has finally moved up the ranks; she now leads the Vice Squad. On the first day of her new assignment, she's presented with a case that may threaten all the work she's done to build up her career.
A sixteen year old boy, burned beyond recognition, is found in the apartment of Vera Reynolds, a drag queen and night club icon. Tennison's team leads an investigation into his death, a well-known public figure is their prime suspect.  As the case proceeds, Tennison is threatened by powerful figures to dial down her case. In order to peruse this case, Tennison's career, her very life, is at stake.
This is the third book in the Prime Suspect series, following Prime Suspect and A Face in the Crowd. I had high hopes when I started this book; I didn't necessarily have a great fondness for the first book, but my interest was gained after reading the second. Unfortunately, my excitement about this book was in vain. As I felt while reading Prime Suspect,  I felt no connection whatsoever to Tennison's character.  While I sympathized with her struggles to break through the glass ceiling that hung over Scotland Yard, I honestly couldn't find anything endearing about the main character in this book. Unfortunately, this interfered with my feelings about the book as a whole; I found it quite difficult to have any vested interest in the story, the case, the resolution. Perhaps my feelings would have been different had I started with this book rather than reading the two previous; at this point in time I believe my expectations were built up after the stunning conclusion to A Face in the Crowd.
That's not to say that this book fails to have any value; the case Tennison and her team embark on is a chilling one that unveils a whole host of secrets buried, victims ignored. As with the previous two books the action is intense, the progression of the case is thrilling. Ultimately, I go back to the belief that my opinion of the previous books tainted my feelings about this one. With that, I would still recommend this book to readers looking for an action-packed read, particularly if you have a fondness dark, gritty crime novels.
Be sure to check out the tour page for other stops in this tour.