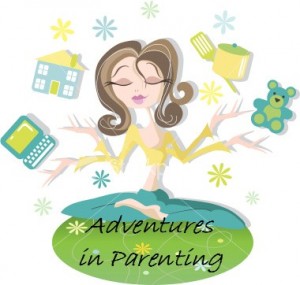 My husband and I are co-treasurer's for the PTO at my oldest son's school.  Fairly often, we rely on John to be our messenger, dropping off checks and other materials in the front office because our work schedules don't always allow a visit to the school.  Yesterday morning, I asked John to drop off the PTO checkbook at the office for the PTO president.  I've asked him to do it before and thought nothing of it.  Until around 8:30 AM when I received a call from John's teacher:
Teacher: Good morning!  Did you know that John had a checkbook with him today?

Me: Yes, I asked that he drop it off in the office on his way in to school this morning.

Teacher: Well, it didn't make it to the office. I found out he had it because he was attempting to write a check.

Me: Really?! (Inside I was screaming "HOLY *insert expletives here*!") Ok, can you ask him to please take it down to the office?
END OF PHONE CONVERSATION
My mind was reeling!  Why oh why would John think it okay to write a check?  Ok, and I do have to admit that I thought it was  a little cute and I tried to picture John writing out a check.  I was also a bit impressed that he knew how to write a check.  I sent an email to the PTO president letting her know what happened, apologizing immensely. She said that she picked up the checkbook and the check was written in pencil so it was easily erased.
When I picked John up from school I asked him why he was writing a check.  He stated that he thought the school needed money for a particular event and wanted to help, so he wrote a check for $13.  BLESS HIS LITTLE HEART!  My heart did go a little mush, but then I quickly recovered and discussed why what he did was wrong, how one shouldn't write checks in a checkbook that didn't belong to him, why 11-year-olds shouldn't write checks, etc. End of discussion.
This whole scenerio made me reflect on how much trust I put in John.  He's an extremely sweet, caring little boy and perhaps sometimes I put too much trust in him. He is still a kid afterall!  He's quite mature and responsible in certain situations, but I must force myself to remember that he is  still a child. Therefore, while what he did was wrong, I was at fault just as much as he was.
So what do you think? Do we sometimes put too much trust in our children?