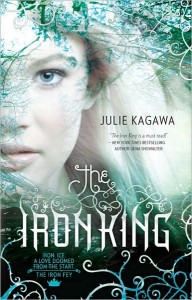 Reading level: Young Adult
Paperback: 368 pages
Publisher: Harlequin Teen (February 1, 2010)
ISBN-10: 0373210086
Source: Publisher
One of Meghan Chase's most vivid memories was of her father disappearing at the park.  She was six years old.  His shoes were found at the edge of a pond.  Searches by the authorities were fruitless.  He simply disappeared without a trace. Meghan is tortured by visions of her father walking into the pond.
Meghan and her mother ultimately move away from the life she had known.  The wind up in a small "hick" town and her mother remarries.  Fast forward ten years.  Meghan is about to turn sixteen, an important age for a young girl.  Yet her mother and step-father barely acknowledge this monumental event. The only one who seems to remember is her half-brother Ethan, who, at four years old, has fears of the boogeyman hiding in his closet. What if the boogeyman was real…
When Meghan returns home from school to find her mother unconscious on the floor with Ethan standing over her with an evil, mischievous grin, she knows something has gone awry.  She soon learns that her life isn't what it seems.  Her brother has been abducted and replaced with a Faery changeling.  Her best friend Robbie is more than he seems as well.  Turns out his real name is Puck and he's not your typical teenager.  With Puck's help, Meghan must travel to the world of Never Never to rescue her brother.
Fans of Fae will be enthralled by this book.  Yes, every other book released lately seems to be about the Fae, but Kagawa puts a completely different spin on it.  The author also impressed me with the cast of strong main characters.  Typically when a book has too many main characters it can get overwhelming.  In this case, it did not.  Each character was developed very well and I was surprised at how much I liked each of them.  One of my favorites was Grimalkin, a talking cat who reminded me of The Cheshire Cat from The Adventures of Alice in Wonderland.

The Iron King
has it all:  a lot of action and a little romance.  I'm anxiously awaiting the second book in the series, The Iron Daughter,
due out in August.