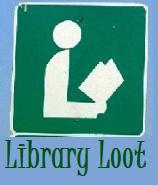 Library Loot is a weekly event co-hosted by Eva and Marg that encourages bloggers to share the books they've checked out from the library.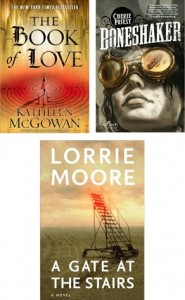 First up, books for me:
The Book of Love by Kathleen McGowan
Boneshaker  by Cherie Priest
A Gate at the Stairs (audio) by Lorrie Moore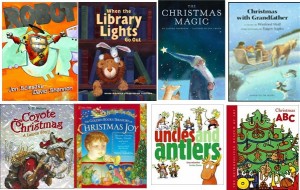 And for the boys:
Robot Zot by Jon Scieszka
When the Library Lights Go Out by Megan McDonald
Christmas Magic by Lauren Thompson
Christmas with Grandfather byWinfried Wolf
Coyote Christmas by S.D. Nelson
The Golden Books Treasury of Christmas Joy (stories, poems, recipes galore!)
Uncles and Antlers byLisa Wheeler
Christmas ABC by Carolyn Wells
Have you supported your local library this week? If so, what did you get?