On Tuesday, I posted my review of  Dragon House by John Shor. I was lucky enough to have the opportunity to interview John as well.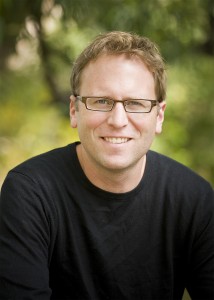 I was reading your biography and learned that you took a backpacking trip through Asia when you were in your twenties.  What inspired this trek?
After graduating from Colorado College, I flew to Japan, where I taught English for two years. I loved this experience, and wanted to see more of Asia. Fortunately, I was able to save up enough money in Japan to then go on a year-long backpacking trip around Asia. I visited about ten countries, and had a life-changing adventure. I was profoundly influenced by my experiences with foreign people and cultures. Suddenly the world seemed like a smaller and better place.
 
The characters in Dragon House are very complex and multi-dimensional.  When writing, did you already have the characters created in your mind, or did they evolve as you wrote?
At the outset of a book, I always have certain characters in mind, and I write from their perspectives. However, it's not until late in a project, say when I'm working on my tenth draft, that I really begin to feel a rapport, an intimacy, with my characters. At that point, they begin speaking on their own behalf. That's when writing, at least for me, is really fun, because the words seem to flow so well.
Were any of the characters in Dragon House inspired by actual people?
I've been lucky enough to travel to Vietnam three times (in 1993, 1999, and 2007). During those trips, I spent a lot of time speaking and interacting with street children, who are so common in areas populated by tourists. I found these children to be remarkable in so many ways. They were bright, articulate, hopeful, and resilient. And they definitely inspired the characters in Dragon House. For instance, over the course of a month in northern Thailand, I played Connect Four every night with a seven- or eight-year-old boy. He played tourists in Connect Four, betting a dollar a game, and this is how he survived. He was a brilliant boy, and he inspired the character, Minh, in Dragon House.
 
The children of Hanoi are obviously very important to you.  How did you become involved with Blue Dragon Children's Foundation?
Well, I wanted Dragon House to not only benefit me and my family, but the children who I drew such inspiration from. So I went looking for a group that supported such children. Blue Dragon Children's Foundation is a wonderful group that helps educate and shelter hundreds of street children in Vietnam. I feel so blessed to be able to draw attention to the work that BDCF is doing. It's been gratifying to help try and raise money for BDCF, and what's really neat is that after finishing Dragon House, a number of readers have emailed me, asking how they could make direct donations to BDCF.
 
Do you have any idea of much money Dragon House has generated for Blue Dragon Children's Foundation?
At this point Dragon House has generated around $5,000 for BDCF. That's in the three months since the publication of Dragon House. And while that's not a vast amount of money, the money does go a long way in Vietnam. In fact, it was used to buy complete sets of school books for 500 street children. I'm still trying to raise a lot more money for BDCF, and hope to do so.
 
Can you tell us more about your next novel, The Wishing Trees? Can we expect something similar to Dragon House?
Funny you should ask, as my editor and I have been working on the back-cover copy for The Wishing Trees. It will read something like this: Almost a year after the death of his wife, Kate, former high-tech executive, Ian, finds a letter that will change his life. It contains Kate's final wish—a plea for him to take their ten-year-old daughter, Mattie, on a trip across Asia, through all the countries they had planned to visit to celebrate their tenth anniversary.
 
Driven to honor the wife and mother they still deeply mourn, Ian and Mattie embark on an exotic journey that retraces the early days of Ian's relationship with Kate. Along the way, they leave paper "wishes" in ancient trees, symbols of their connection to Kate. Through incredible landscapes and inspiring people, Ian and Mattie are greeted with miracles large and small. And as they grieve over what they've lost, they begin to find their way back to each other, discovering that healing is possible and that love endures—lessons that Kate hoped to show them all along…
Thank you, John, for taking the time to answer my questions.  Remember, you still have time to enter to win a copy of John Shor's Dragon House.  To read more about the author, please visit his web site.