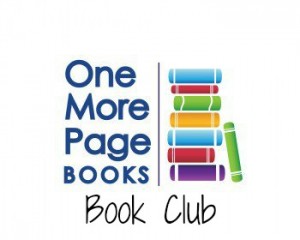 In addition to blogging, working full-time and raising a family, I am also the fiction book club leader at One More Page Books.  Each January we have a unique way of celebrating the first meeting of the year. Held right after the holidays, I knew many of the book club members wouldn't have time to read a book for discussion. Instead, we do a book potluck in which members were asked to bring in a book they've read recently that the really enjoyed. There were no guidelines on the book, it could be recently published or published years ago, or in some cases, not yet published.
I have to say, I was quite interested in the range of books presented at the meeting last night! I was even more impressed by the number of book club members who braved the single-digit temps to come to the meeting!  Following is a list of books mentioned:
*My selections
Other books mentioned by multiple members of the group were S. by J.J Abrams and Doug Dorst and Night Film by Marisha Pessl as well as the Taker trilogy by Alma Katsu.
Quite the eclectic group of books, yes?
Next month, we're exciting to be participating in the Labor Day Book-to-Film Book Club! We won copies of Labor Day by Joyce Maynard to read and discuss as a group as well as tickets to see the movie (starring Kate Winslet &Josh Brolin) following the discussion.  I've always wanted to take part in a book to movie club! We're all really looking forward to this opportunity!