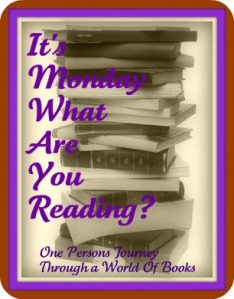 It's Monday! What Are You Reading This Week? This is a weekly event to list the books completed last week, the books currently being read, and the books to be finish this week. It is hosted by Sheila from One Person's Journey Through a World of  Books so stop by and join in!
Books Completed Last Week

I had the best of intentions last week.  We were going out of town, driving to Ohio to visit my parents, siblings, and meeting my niece for the first time. Throw those intentions out the door! As you can see, I didn't read nearly as much as I had hoped!
Close My Eyes by Sophie Mckenzie
Currently Reading
The Firebird by Susanna Kearsley
World War Z: The Complete Edition (Movie Tie-In Edition): An Oral History of the Zombie War by Max Brooks (audio)

Books to Complete This Week

Kiss Me First by Lottie Moggach
Countdown City: The Last Policeman Book II by Ben H. Winters

What are you reading this week?