Paperback: 336 pages
Publisher: William Morrow Paperbacks; Reprint edition (April 23, 2013)
ISBN-10: 0062211765
Source: Publisher
While Jackie McMullen is serving her country overseas as a military nurse her husband Jimmy, a fireman, is killed when the floor in a building he is attempting to save from fire collapses. Jackie and her and ten-year-old son, Charlie, are completely devastated. Jimmy was a wonderfully supportive husband and father and their grief seems as though it will never cease. Jackie reluctantly agrees to return to her childhood home on Sullivan's Island to spend the summer with her mother, Annie.
Jackie and Annie have always had a tumultuous relationship with vastly differing opinions on nearly everything. Growing up, Jackie always assumed the battles her mother forged against her father were done out of spite with some underlying motive at hand. Now, her father is estranged, having walked out on her mother the day after Jackie's wedding. Still, realizing the healing powers of the beautiful Lowcountry, she is certain the time spent with her mother will be a good change of pace for her and Charlie.
Within a short period of time, Charlie once again begins to resemble the happy and active ten-year-old boy he was before his father died. Jackie is determined to return to their life in Brooklyn once the summer ends but Charlie has other things in mind!
Having read every one of this author's titles, I can state that she is truly an expert at portraying the lush setting of Lowcountry South Carolina. The beautiful seascapes, the quiet and laid back pace of life feel like home to me.  I swear I was a Lowcountry girl in another life!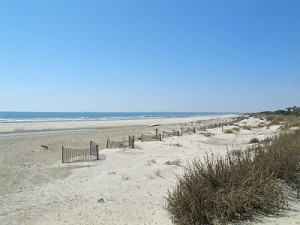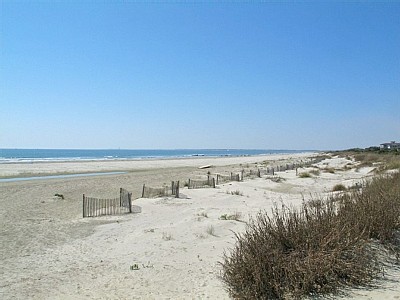 The addition of incredibly lush characters that one can't help but love, Benton Frank has once again graced readers with a truly remarkable and heartwarming read. She won me over with quotes from Edgar Allen Poe (who was post in the United States Army at Ft. Moultrie on the tip of Sullivan's Island in the 19th century) and a character (Annie) who had a vast knowledge of this talented writer.
All in all, if you are looking for an escapist read, one that will transport you to paradise, this is the title for you. Rich with endearing characters, a heartwarming story and a tinge of romance, Porch Lights has it all. Highly recommended.
Thank you to TLC Book Tours for providing me the opportunity to review this title! Be sure to check out the other spots in this tour, which features a read-a-long of four of this author's books.