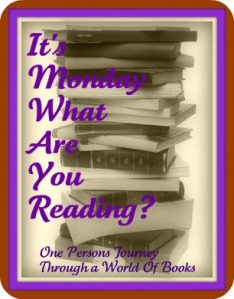 It's Monday! What Are You Reading This Week? This is a weekly event to list the books completed last week, the books currently being read, and the books to be finish this week. It is hosted by Sheila from One Person's Journey Through a World of  Books so stop by and join in!
Books Completed Last Week
We've Got a Job: The 1963 Birmingham Children's March by Cynthia Levinson (review)
The Innocence Game by Michael T. Harvey
Maya's Notebook by Isabel Allende

Currently Reading

The Other Typist by Suzanne Rindell
Small Favor by Jim Butcher (audio)
Books to Complete This Week


Porch Lights by Dorothea Benton Frank
Murder as a Fine Art by David Morrell

What are you reading this week?