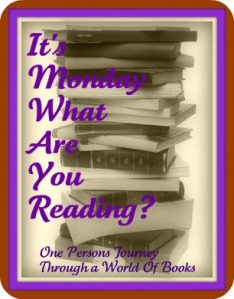 It's Monday! What Are You Reading This Week? This is a weekly event to list the books completed last week, the books currently being read, and the books to be finish this week. It is hosted by Sheila from One Person's Journey Through a World of  Books so stop by and join in!
Books Completed Last Week
Children of the Underground: The Children of Paranoia Series by Trevor Shane (review)
Odd Thomas by Dean Koontz (audio)
Life after Life by Kate Atkinson
The Uninvited Guests by Sadie Jones
And Then I Found You by Patti Callahan Henry
Currently Reading
Extinction Machine by Jonathan Maberry (audio)
Reconstructing Ameliaby Kimberly McCreight
Tuesday's Gone by Nicci French

Books to Complete This Week

The Movement of Stars by Amy Brill
Lifetime by Liza Marklund
The Interestings by Meg Wolitzer
What are you reading this week?