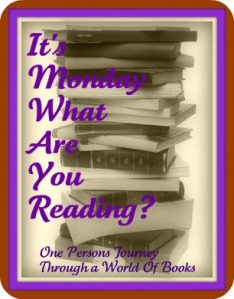 It's Monday! What Are You Reading This Week? This is a weekly event to list the books completed last week, the books currently being read, and the books to be finish this week. It is hosted by Sheila from One Person's Journey Through a World of  Books so stop by and join in!
Books Completed Last Week
White Night (Dresden Files #09) by Jim Butcher (audio)
Helsinki Blood by James Thompson (review)
Rage Against the Dying by Becky Masterman (review)
The Burn Palace by Stephen Dobyns (review)
When She Was Gone by Gwendolyn Gross


Currently Reading
The Good Cop by Brad Parks
Six Years by Harlan Coben
A Dying Fall by Elly Griffiths
The Chalk Girl by Carol O'Connell (audio)

Books to Complete This Week

The Union Street Bakery by Mary Ellen Taylor
The Next Time You See Me by Holly Goddard Jones

What are you reading this week?