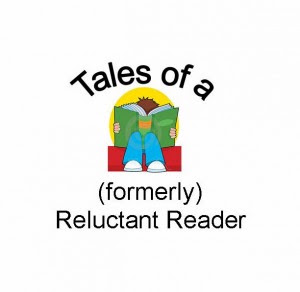 Tales of a (formerly) Reluctant Reader is a feature in which my thirteen year old son, John (a formerly reluctant reader) shares this thoughts on books geared toward reluctant readers. The review below is entirely his own with no alterations other than corrections in spelling.
Age Range: 8 and up
Hardcover: 432 pages
Publisher: Walden Pond Press (February 26, 2013)
ISBN-10: 0062071858
Source: Publisher
Haley a pretty normal teenage girl living with her family in Connecticut. All of her friends are looking forward to spending their summers going off to fun camps. Haley's plans are a bit different; she plans on spending the summer driving around the country with her very supportive parents, investigating the disappearances of several people thanks to a grant from a mysterious research foundation. There's more than just missing persons, though. Around the same time they go missing, the towns they live in undergo a lapse of time in which they don't remember what happened. Sixteen minutes are lost with no explanation. Haley uncovers a group of people referred to as We are the Missing,who claim to have experiences with alien abduction.
Dodger lives in Washington and, like Haley, is awarded a grant to investigate the unusual. Unlike Haley, he doesn't really have a supportive family and is always trying to get the approval of his father. Haley and Dodger meet when the foundation supporting their research mission calls everything off when things get too dangerous. Haley and Dodger soon become the ones investigated, instead of the ones investigating. They are the only ones who can find out the truth about these disappearances and must do so before they too go missing!
Wow…was this an intense book! Normally, I'm not really in to alien abductions or anything spooky like that but this book changed my mind! From the very beginning, the story grabbed my attention. It was almost as if I was watching a movie rather than reading a book!  One of the things I really liked about the book were the two main characters, a boy and a girl. Both Haley & Dodger were very interesting people, Dodger maybe more than Haley because he heard voices. But because there is both a boy and a girl character, I think this book would be interesting to both boys and girls my age.
Also, the journey the two go on is pretty sweet! All-expense paid two week vacation!? Yes please! The investigations they go on are pretty intense so this also almost feels like a mystery as well. Maybe a sci-fi mystery? In any case, I'm going to be telling all my friends about this book! Now I need to come up with an exciting way to spend my summer vacation!
Guess what! My mom says that one lucky reader of this blog can win a copy of this book. Awesome, right? To enter, just fill out this form below. The winner will be emailed by my Mom on Friday, March 15. Tell all your friends about this giveaway! Trust me, you don't want to pass this up!