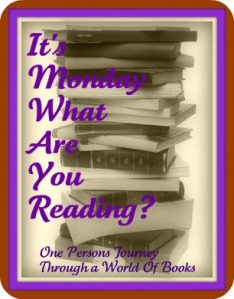 It's Monday! What Are You Reading This Week? This is a weekly event to list the books completed last week, the books currently being read, and the books to be finish this week. It is hosted by Sheila from One Person's Journey Through a World of  Books so stop by and join in!
Books Completed Last Week
The Fifth Assassin by Brad Meltzer (audio)
The Lion Is in by Delia Ephron (review)
A Future Arrived by Phillip Rock (review)
Ex-Heroes by Peter Clines (review)
The Missing Rose by Serdar Ozkan

Currently Reading
The Burn Palace by Stephen Dobyns
Dreams and Shadows by C. Robert Cargill
White Night (Dresden Files #09) by Jim Butcher (audio)

Books to Complete This Week


The Secret of the Nightingale Palace by Dana Sachs
The Fever Tree by Jennifer McVeigh
Evil in All Its Disguises by Hilary Davidson

What are you reading this week?