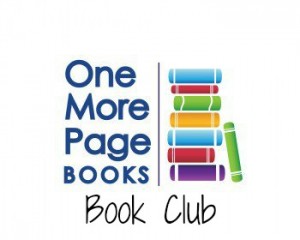 As the fiction book club leader at One More Page Books, I wanted to come up with a unique way to celebrate our January meeting. Held right after the holidays, I knew many of the book club members wouldn't have time to read a book for discussion. Instead, I opted to do a book potluck in which members were asked to bring in a book they've read recently that the really enjoyed. There were no guidelines on the book, it could be recently published or published years ago, or in some cases, not yet published.
I have to say, I was quite interested in the range of books presented. Following is a list of books mentioned:
*My selections
Quite the eclectic group of books, yes? Are you in a book club? What were your favorite books read in 2012?