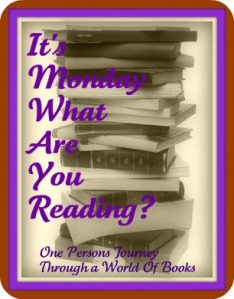 It's Monday! What Are You Reading This Week? This is a weekly event to list the books completed last week, the books currently being read, and the books to be finish this week. It is hosted by Sheila from One Person's Journey Through a World of  Books so stop by and join in!
Books Completed Last Week
Revenge by Yoko Ogawa (review)
Royal Street by Suzanne Johnson (review)
The Tell by Hester Kaplan
Proven Guilty(The Dresden Files #08) (audio)
Currently Reading
News from Heaven by Jennifer Haigh
The Fifth Assassin by Brad Meltzer
(audio)

The Promise of Stardust by Priscille Sibley

Books to Complete This Week

The Madman's Daughter by Megan Shepherd
A Natural History of Dragons: A Memoir by Lady Trent by Marie Brennan
The Lady and Her Monsters: A Tale of Dissections, Real-Life Dr. Frankensteins, and the Creation of Mary Shelley's Masterpiece by Roseanne Montillo

What are you reading this week?
Tags:
It's Monday What Are you Reading This Week