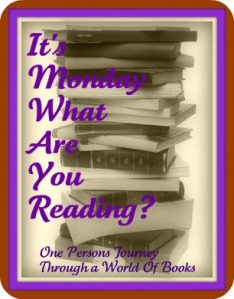 It's Monday! What Are You Reading This Week? This is a weekly event to list the books completed last week, the books currently being read, and the books to be finish this week. It is hosted by Sheila from One Person's Journey Through a World of  Books so stop by and join in!
Books Completed Last Week
Kinsey and Me: Stories by Sue Grafton
The Art Forger by B.A. Shapiro
The Good House by Ann Leary
What's a Ghoul to Do?: A Ghost Hunter Mystery by Victoria Laurie

Currently Reading
The Lawyer's Lawyer by James Sheenan
Proven Guilty (The Dresden Files #08) by Jim Butcher (audio)

Books to Complete This Week


Level 2 by Lenore Appelhans

What are you reading this week?