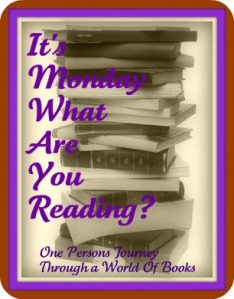 It's Monday! What Are You Reading This Week? This is a weekly event to list the books completed last week, the books currently being read, and the books to be finish this week. It is hosted by Sheila from One Person's Journey Through a World of  Books so stop by and join in!
Books Completed Last Week
El Gavilan by Craig McDonald

Currently Reading
A Simple Act of Violence by R.J. Ellory (audio book)
The Bungalow by Sarah Jio


Books to Complete This Week

The Innocent by Taylor Stevens
The Dispatcher by Ryan David Jahn

What are you reading this week?