Paperback: 400 pages
Publisher: NAL Trade; Original edition (October 6, 2009)
ISBN-10: 0451227913
Source: Publisher
Holly Miller suffers from dissociative identity disorder.  Five other identities share her head: the faceless boy who wears red Converse sneakers; the Silent One; Sarge, the protective "drill-sergeant"; Ruffles, called so because she spends her days eating Ruffles potato chips; and Betty Jane, the most controlling of the identities. All five identities form what Holly and her therapist  refer to as "the Committee."
Holly works as a waitress at a Manhattan diner.  Betty Jane often "takes over", using her seductive southern voice with Holly's customers, earning her good tips. One of her customers hears this voice and asks Holly to do the voice for a new animated television show, The Neighborhood. Holly reluctantly agrees; due to her condition, she's never been able to maintain a "real job."  This may be her chance to prove to her mother and sister that she can survive on her own.
When Holly's life starts to crumble, she is forced to discover the source of her disorder.  What could have possibly happened in her childhood that would cause her mind to react in such a manner?
My educational background is in psychology, so I'm very interested in disorders like dissociative identity disorder.  It's amazing what one's mind will do to protect them from injury, physical or emotional. The premise of Sounds Like Crazy
 seems crazy in and of itself, but Mahaffey does what seems to be the impossible: she merges a novel ridden with dark humor with one about one young woman's hunt for self-discovery and actualization. We learn so much about each of the identities they become characters themselves.  They evolve with each turn of the page; they are so genuine the felt like real individuals to me.  I loved each and every one of them, despite their many faults.  I felt for Holly; she must be an extremely strong individual to survive and exist with this condition.
I was totally taken off guard by how much I enjoyed this book. I wasn't expecting to fall for the characters like I did.  I became devoted to each one of them. At no point did my attention wander as I was reading; Mahaffey's prose captured me from the beginning and failed to release me til I turned the last page.  The storyline is intense and full of emotion. Needless to say, I highly recommend this book.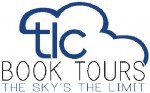 Thank you to TLC Book Tours for providing me the opportunity to review this book.  Be sure to check out the other stops on this tour:
Monday, April 5th: A Blog of Her Own
Tuesday, April 6th: The Scholastic Scribe
Thursday, April 8th: Chefdruck Musings
Tuesday, April 13th: Life in the Thumb
Thursday, April 15th: Heart 2 Heart
Wednesday, April 21st: Knowing the Difference
Monday, April 26th: Rundpinne
Tuesday, April 27th: Raging Bibliomania
Thursday, April 29th: Bibliofreak
Following is a book trailer by Ma Raab, German filmmaker and principal at Webclipshop.com, for Sounds Like Crazy. It has gotten a lot of attention!
Mahaffey lives in San Francisco, California, in part of an Edwardian compound that she shares with an informal cooperative of family, friends, and five cats. She's a survivor of catechism and cat scratch fever, and is a member of the Sanchez Grotto Annex, a writers' co-op. Her novel, Sounds Like Crazy was named a notable book for Fall 2009 by the San Francisco Chronicle; and her work has appeared in publications such as Sunset Magazine, SoMa Literary Review, Spectrum Literary Journal, Reflections Literary Journal, and assorted literary blogs. In addition to writing fiction, Shana has contributed articles, white papers, and product reviews to various technology publications. She welcomes all visitors to her website and is happy to meet with book groups in-person or in cyberspace (phone/webcam/the works). Her cat blogs for her at www.shanamahaffey.com.