Reading level: Ages 9-12
Paperback: 128 pages
Publisher: Sourcebooks Jabberwocky; Pap/Com edition (April 1, 2010)
ISBN-10: 1402238339
Source: Publisher
Summary: a collection of over dozens of humorous and outrageous poems about animals!
The portion of this review listed in italics was written by my oldest son, John, as part of his "Tales of a Formerly Reluctant Reader" feature.  All the ideas and comments are his own. My review follows his.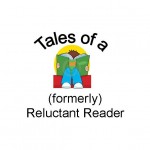 John's Review: When my mom told me that we were going to read a book of poems before I went to bed, I wasn't very excited.  Poems are about love and stuff like that, things I totally don't want to read about!  But then my mom told me they were different kinds of poems.  I didn't believe her until I saw the cover of the book.  A spider…in underwear?!  I had to read this!

The Tighty Whitey Spider: And More Wacky Animal Poems I Totally Made Up
is the funniest book of poems I have EVER read.  Kenn Nesbitt, the author, is so crazy!  The poems aren't dull and boring, they are full of action and fun.  A few of my favorites include I Bought a New Tank for My Goldfish and My Hamster Has a Skateboard.   If all poetry was this exciting, I'd definitely read more!
My review: What can I say? Anything that gets my son excited about reading poetry has to be good!  John was very skeptical when I told him about the book but instantly opened up after seeing the cover and reading the first two poems.  They are full of wit and fun, I was honestly laughing a bit myself.  There are several poems that should be read to the tune of popular children's songs  nursery rhymes.  Those were a real hit! Let's face it, little boys like it when they think they're making fun of another song or rhyme!
The only thing I should mention is that some of the poems are a little on the crude side and do discuss bodily functions.  Nothing totally off the wall or completely repulsive. Just something I thought worth mentioning. Still this book is still worth checking out!  Exclusive audio is available online, including Kenn singing and reading many of these hilarious poems!
I'm excited to announce a special feature to celebrate National Poetry Month: Followers of Jenn's Bookshelves can download/view online Kenn's previous book, My Hippo Has the Hiccups for free at www.zinio.com/KennNesbitt until April 30th!
Following  is a list of other blogs participating in the National Poetry Month 2010 Blog Tour for the next few weeks.  The tour runs all month and covers a wide range of poetry subjects, be sure to check them out! For a complete listing of blogs participating in the tour, please check out Savvy Verse & Wit.
April 1:  Savvy Verse & Wit Welcome Post, Maw Books showcases her old poetry, Semicolon's Favorite Classic Poems Survey
April 2:  Diary of an Eccentric on Emily Dickinson, 32 Poems Interview with Geoffrey Brock
April 3:  Regular Rumination on poet Claudia Emerson
April 4:  Indextrous Reader interviews poetry publisher Brick Books
April 5:   West of Mars introduces the Roadie Poet
April 6:  Janel's Jumble showcases Estrella Azul, The Betty and Boo Chronicles showcases Poems from the Women's Movement
April 7:  Reading Frenzy features Edgar Allan Poe
April 8:  Books and Movies features Billy Collins
April 9:  Rhapsody in Books features W.B. Yeats
April 10:  Booking Mama will review Poetry Speaks Who I Am, Write Meg! features Kim Addonzinio
April 11:  Tea Leaves will review "Song of two worlds" by Alan Lightman
April 12:  Monniblog will highlight British Columbia, Canada, poets/poetry
April 13:  Life Is a Patchwork Quilt features poetry for the deaf
April 14:  SMS Book Reviews will surprise us with a poetry book review, Author Ru Freeman will talk about poetry's cross-cultural presence, such as Palestinian poet Dharwish
April 15:  KCBooks will discuss Robert Frost's The Outsider and how it impacted her.
April 16:  the life (and lies) of an inanimate flying object will review Poetry Speaks Who I Am and host a giveaway for 2 books
April 17:  She Is Too Fond of Books will review Tighty Whitey Spider, A Circle of Books will review a small illustrated Poetry anthology, Wordsworth The Eternal Romantic.