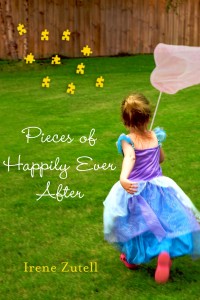 Paperback: 304 pages
Publisher: St. Martin's Griffin (September 1, 2009)
ISBN-10: 0312540094
Source: SheKnows
Alice Kirshall has a storybook life, or so it seems.  Her husband, Alex, a Hollywood entertainment lawyer signs on with a new client, actress Rose Maris. When Alex starts hitting the gym, Alice assumes he's going through a mid-life crisis and writes it off.  But then he starts working later and later.  The intimacy in their relationship has dwindled down to nothing.
When Alice discovers she is expecting, Alex isn't as excited as she would have hoped.  He actually begins to ignore her.  A few weeks later she goes  to the hospital due to severe pain and bleeding and Alex is nowhere to be found.  He shows up right as Alice is being carted into surgery for an ectopic pregnancy.  When Alice awakes, Alex is right by her side, crying with guilt.
Alice returns home and is immediately overwhelmed with phone calls.  She assumes the calls are from friends and family members calling to wish her a speedy recovery.  But the calls are coming from the press: a story has appeared in a tabloid, reporting that Alex and Rosie are having an affair.  Suddenly Alice's storybook life starts to crumble into pieces.  She orders Alex out of the house and is left to deal with their five-old daughter, Gabby, the loss of their unborn child, and the loss of their marriage, alone.
As if all this isn't enough to drive anyone insane, Alice learns her mother, Mary, is having problems at the home in which she is residing.  Mary has Alzheimers, and has recently begun using foul language that is upsetting the other residents.
Alice must pull herself together and deal with all this chaos in her life.  She, with Gabby in tow, must pick up the pieces of their life and move on.
How to I begin to relay how much I loved this book?  The characters are wonderful, so well-developed and real. Pieces of Happily Ever After
 is not your typical chick-lit.  The story and the relationships between the characters are so raw and emotional.  You can't help but be swept up in this story. The emotions you'll feel while reading range from joy to anger, and from happiness to tears. I loved this one so much I've read it twice and that still isn't enough.  I want to learn more about Alice, what has become of her life.  When the book ended I felt as though I lost a close friend.  I very impatiently await the release of Zutell's next book, whenever that may be.
Be sure to join the author, Irene Zutell for the final book club discussion for this book tonight from 6 to 10 p.m. EST (so 3 to 7 p.m. on the SheKnows book club message board!
Check out this funny video about Irene' book, featuring her daughter, the inspiration for the character, Gabby!