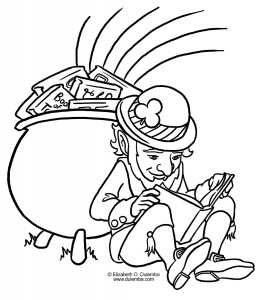 Happy St. Patrick's Day!  St. Patty's Day has to be one of my favorite holidays. Don't let my red hair fool you, though.  I'm less than 5% Irish! However,  I lived outside of Chicago for several years, and Chicago does St. Patrick's Day BIG!  The Chicago River is dyed green (not too far from its orginal color!) and a pretty amazing parade occurs every year.
Tonight we'll be having an authentic Irish-American dinner, complete with corned beef, cabbage & potatoes.  For dessert we'll have shamrock cookies and green jello!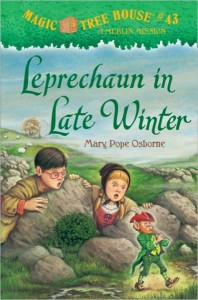 Tonight my boys & I will be reading Magic Tree House #43: Leprechaun in Late Winter
by Mary Pope Osborne. Do you have a favorite St. Patrick's Day book, or book by an Irish author?  Do you do anything particular for St. Patrick's Day, or is it just another day for you?