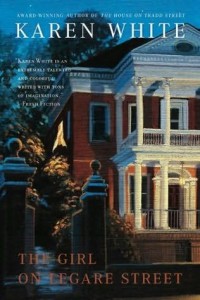 Paperback: 352 pages
Publisher: NAL Trade (November 3, 2009)
ISBN-10: 0451227999
Source: Publisher, via TLC Book Tours
Karen White once again returns to Charleston, South Carolina and the haunting (literally) world of Melanie Middleton.  In White's previous novel,The House on Tradd Street
, Melanie, a real estate broker, inherits a historic home on Charleston's Tradd Street.  Now, in The Girl On Legare Street
it's just a few months later and Melanie is still working hard to restore the historic home. I would be remiss not to mention Melanie's "gift"-to hear and see spirits.  And in Charleston, there are many!
She learns that her grandmother's home is once again on the market, and an interested buyer has requested her expertise specifically.  The interested buyer is her estranged mother, Ginnette, whom she hasn't seen in over 30 years.
After attempting to get past her initial feelings of anger toward her mother, Melanie soon learns the real reason for her mother's return.  Ginnette, also a spiritual sensitive, had a premonition involving Melanie and the home on Legare Street.  Something evil happened in that home decades ago, and the evil has returned.
A sunken vessel with ties to the Prioleau family is raised from the dark depths of the ocean, and with it bring spirits long buried. An inscription on Melanie's grandmother's headstone carries a message from the grave:
When bricks crumble, the fireplace falls
When children cry, the mothers call
When lies are told, the sins are built
Within the waves, hide all our guilt
Melanie and her mother begin smelling the scent of decay and sea water when they roam their ancestral home, and soon realize an angry spirit is seeking revenge on the Prioleau family. This evil has haunted the women in their family for centuries, and using their "gift", the must put an end to it for good.
I've been a fan of White's writing for some time. She is known for her detailed prose and depth in her characters. Like in The House on Tradd Street
, White does an outstanding job of describing the setting of Charleston. Her vivid imagery allows the city to unfold for the reader and its easy to become enveloped in the story. Her love of the South clearly shines through in this story. Fans of gothic mysteries or fiction set in the South will truly enjoy this one. While this is the second in the series, and I highly recommend reading The House on Tradd Street to gain background on the characters, this novel could stand on its own.
GIVEAWAY!  I have one brand new copy of The Girl on Legare Street available, thanks to the publisher.  To enter, please fill out this form. You must fill out the form completely to be entered into the contest.  The winner will be announced on Monday, December 28th. US and Canadian residents only, please.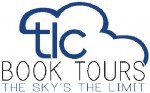 Thank you to TLC Book Tours for giving me the opportunity to participate in this tour. Be sure to check out the other stops in this tour:
Wednesday, December 16th: Southern Hospitality
Thursday, December 17th: Stacy's Books
Monday, December 21st: From the Land of Cotton
Tuesday, December 22nd: Lit and Life
Tuesday, December 29th: Write Meg
Date TBD: The Tome Traveller