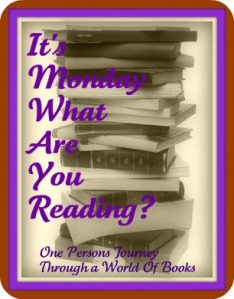 It's Monday! What Are You Reading This Week? This is a weekly event to list the books completed last week, the books currently being reading, and the books to be finish this week. It was created by J.Kaye's Book Blog, but is now being hosted by Sheila from One Person's Journey Through a World of  Books so stop by and join in!
Books Completed Last Week
The Enemy: A Reacher Novel (Jack Reacher)
by Lee Child
Eyes of Prey
by John Sandford
The Prophecy (Watchers Chronicles, The)
by Dawn Miller

Currently Reading
Black Rain
by Graham Brown
Blood Oath
by Christopher Farnsworth
The Third Rail
by Michael T. Harvey
Books to Complete This Week


I Thought You Were Dead
by Pete Nelson
The Blue Orchard
by Jackson Taylor
Last Snow
by Eric Van Lustbader
What are you reading this week?