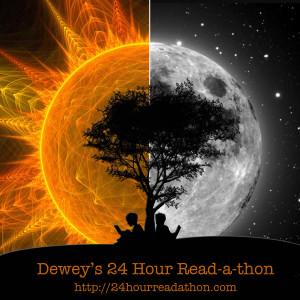 I just love Fall!  Dewey's 24-Hour Read-a-thon is just one of the many activities I look forward to! I mean, Fall brings perfect reading weather! Cool brisk temps leave me wanting to burrow up under some blankets and read all day!  I did a calculation and this makes the 15th Dewey's Readathon I've participated in! Wow!
I have my snacks lined up, including the traditional cinnamon roll breakfast I've become known for.  My comfortable reading attire has been selected (LuLaRoe leggings and bookish tees, of course!)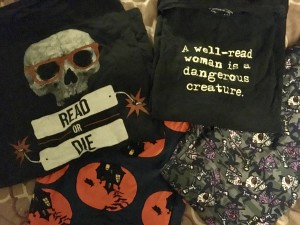 I started requesting books from the library for my readathon stack; that pile (or tower) quickly lost control. I certainly won't read all of these (I generally read 5-7 books), but I like to have options! As you can see, I'm drawn to the spooky books!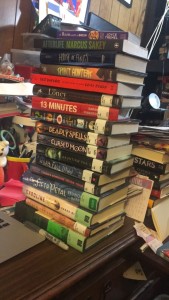 I'll only be posting one general update post here tomorrow morning. All updates will be done via Tumblr or Instagram and then linked to that blog post. I don't want to inundate everyone with dozens of blog posts!
Are you participating? What books do you plan to read?