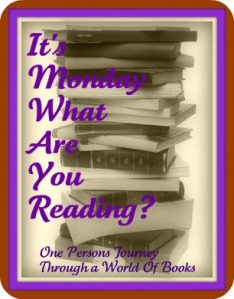 It's Monday! What Are You Reading This Week? This is a weekly event to list the books completed last week, the books currently being read, and the books to be finish this week. It is hosted by Sheila from One Person's Journey Through a World of  Books so stop by and join in!
Books Completed Last Week
Red, White, and Blood (Nathaniel Cade #3) by Christopher Farnsworth
The Iguana Tree by Michel Stone (review)
Feed (Newsflesh Trilogy) by Mira Grant
Carpathia by Matt Forbeck
Currently Reading
The Inquisitor by Mark Allen Smith (audio)
Sacre Bleu: A Comedy D'Art by Christopher Moore
Another Piece of My Heart by Jane Green
Afterwards by Rosamund Lupton

Books to Complete This Week

All Woman and Springtime by Brandon W. Jones
Memoir of a Debulked Woman: Enduring Ovarian Cancer by Susan Gubar

What are you reading this week?