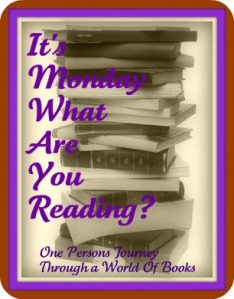 It's Monday! What Are You Reading This Week? This is a weekly event to list the books completed last week, the books currently being reading, and the books to be finish this week. It was created by J.Kaye's Book Blog, but is now being hosted by Sheila from One Person's Journey Through a World of  Books so stop by and join in!
Books Completed Last Week
The Bird Sisters by Rebecca Rasmussen
The Priest's Graveyard by Ted Dekker
Promise Not to Tell by Jennifer McMahon
Currently Reading
The Taker by Alma Katsu
Storm Front: Dresden Files #1 by Jim Butcher (audio)
Precious Blood by Jonathan Hayes
Books to Complete This Week

A Hard Death by Jonathan Hayes
The President's Vampire by Christopher Farnsworth
What are you reading this week?